After hearing the word cleanliness, the first thing that comes in my mind is "soaps". But the moment I came to know that they are just detergent mix. They not only grime off the skin, but make it harsh, dry and are very harmful for the environment. I decided to make one big change in my habits by replacing my commercial soap with the natural soap. Being a nature lover, I am very conscious about using only environment friendly products.  We ourselves play a major role in spoiling the health of our planet. It is high time we have to start thinking about the measures we can take in saving our planet earth. I am sharing some of the tips, which I have gathered.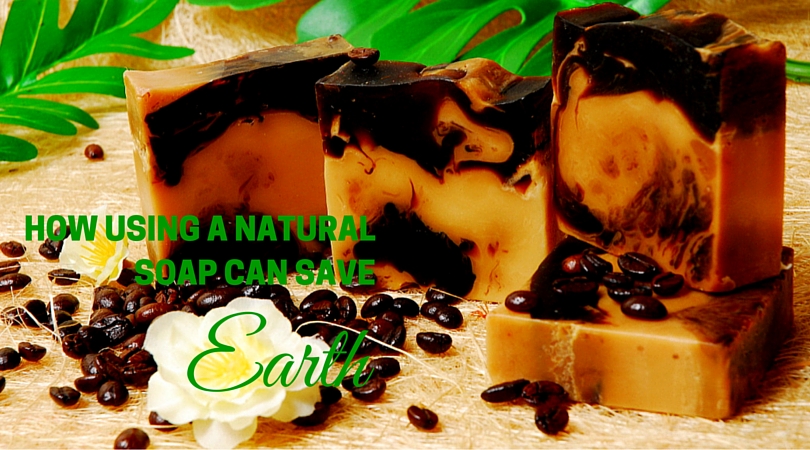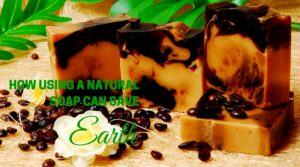 1. Gifts of Nature
Bathing and taking care of the skin and body tops the list when it comes to maintenance of personal hygiene. The earth gifts us a list of ingredients to nourish and soothe our skin. These are natural, so do not have any harmful effect on the environment or your skin. Natural soaps use all these ingredients in their basic composition and using them is one of the easiest ways of keeping yourself close to the nature.
2. Essential Oils
Natural soaps use all the essential oils such as tea tree oil and eucalyptus oil as one of their major compositions. These oils are very important as they take dirt off the skin and miniaturize the skin. They not only have antibacterial and antifungal but also have antiseptic, balsamic and cicatrisant properties, which boost up the cleanliness level and health of your skin. Moreover, these oils are taken from nature and are returned to it causing no harm to the health of our planet. Natural anti fungal defense soap bar offers you a perfect combination of these oils enhancing the hygiene of your body.
3. Nature's True Friends
Natural soaps use vegetable oil, olive, palm or coconut oil instead of glycerin. They are true friends of the earth because they do not use any pesticides, herbicides or chemical fertilizers. As a result, they can be very easily used on the sensitive skin without giving any second thought.  Moreover, they do not pollute the water bodies or soil. These soaps are very kind towards animals, being not tested on them. They do not use harmful chemicals, animal fats, esters, alcohols, or artificial wax to get lather and hence cause no harm to the graceful aquatic life.
4. Natural Soaps Have Organic Odour
Natural soaps use pure essential oils, lemon, roses, or other natural herbal sources for the fragrance. They keep themselves far away from petroleum-based products or chemicals, which serve as the major components of commercial soaps for the scenting purpose. These products are dangerous to the environment and your health.
5. These are Chemical Free Soaps
Fungal infections are very common to the skin and hence everyone prefers antifungal soap. Commercial soaps have ingredients such as parabeans, tetrasodium EDTA, sodium lauryl sulphate, triclosan, triclocarban and many more.  All these chemicals firstly damage your body, and then are absorbed by the grass and finally end up in the rivers damaging the aquatic life. Triclosan and Triclocarban are the chemicals, which remain in the air for thousands of years after their use.  Natural soaps use pure essential and natural oils as their key ingredients, which fight best against fungal and bacterial infections. The best antibacterial and antifungal soap can become a feast for your skin and you can add it to your toiletries list just by having a look at its anatomy.
7. Your Skins Escorts
Natural soaps do not let your skin lose its natural moisture. They soften your skin with their natural oils and make it look more healthy and fit.  They are complete package in themselves, which helps your skin absorb nutrients, remove extra salts from the body by cleaning the pores and keeps you miles away from bacterial and fungal infections. Their natural composition makes them real companions of the environment and of your body.  You can choose the best antifungal soap and body wash, which contains all ingredients, extracted from nature and hence is nature friendly.
Natural soaps are your skins best friends and nature's true companions. Their natural extracts benefits our skin in numerous ways. They are supporters of all living organisms including plants, animals and the fragile aquatic beings. Making them as a part of your routine can help our planet boosting its health in the simplest way.