Obesity is a significant epidemic in the society and a large proportion of children and adults are affected by this health condition. People are often wondering why they could amass so much weight. We don't consciously choose to be depressed, lethargic and fat; but this is a condition that we can't easily escape. Tasty, fat-laden, carbs-rich meal is available for relatively low price in many local fast food joints. Those who can't resist the temptation are doomed to destroy themselves from the inside. The water we drink and the food we eat are making us fatter and fatter. In reality, toxin exposure reduces our metabolism and this could cause us to gain weight faster. There are substances that can poison our body, so it is important to avoid being exposed by them. Toxins could slow our natural processes, clog pathways and shut down vital systems. Other than reducing metabolism, increased fat production is actually a part of our internal defense against toxin exposure. Fat-soluble toxins can be isolated by encasing them in small globs of fat.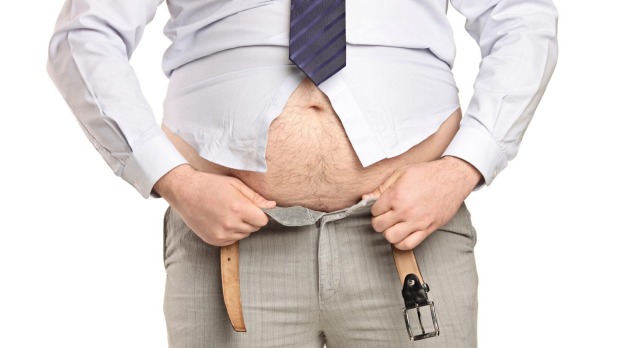 So, it is clear that our body creates more fat if we are exposed excessively to toxins. These synthetic chemicals could reduce our internal efficiency. It's a rather scary reality, especially for people who can't easily reduce their weight. Nutritional cleansing has been performed since many centuries ago and it could be removed waste from our body. As impurities are removed from our body, we will be able to escape from its lingering effect. However, before we attempt to cure obesity through cleansing, it is important to have a well-informed state of mind about our wellness and overall health. We should also be aware of ingredients that we could use to rid our body of toxins and impurities. We should know what ingredients that is good for us and how we should use them. Water is often an important factor that's ignored in the cleansing process. It has an important task of flushing waste from our body. As an example, cayenne pepper is an important ingredient that contains capsaicin, which curbs cravings, cleanses and improves digestion.
Lime or lemon juice is essential to provide nutrients and vitamin C. Organic maple syrup produced by farmers offer healthy calories, since they can be processed quickly during the morning. Many cleansing programs incorporate the use of mild, natural laxative that aids in removing toxins. Detoxification is an important process during health reduction program and many people report that they lose dozens of pounds in just a few months after performing their first detox sessions. The weight reduction is caused by the increased metabolism and smoother body functions. Food can be metabolized more easily and fat layer can be reduced minimally. However, detox doesn't provide long-term solution and the process must be repeated regularly. In fact, many people could start to gain weight soon after stop doing any kind of cleansing tasks. After a cleansing process, energy level would increase, making us more active and burn more energy.