Golf is a game of strategy and skill, and golfers must master their own unique techniques before they can hope to become the best. They have to figure out their weaknesses so that they can remedy them during practice sessions. Even experienced golfers playing the challenging Dallas area golf courses may have many areas of their game that they would want to improve. Perfecting the swing often tops the list. Many players are not aware that most of the power connected to golf swingsis derived from the turning of the hips. The hips, along with the arc of the swing, allow a golfer to put all of his/her power into a single shot. Thus, to achieve desirable results on the course, you need to learn the right way to turn your hips during a shot. Various hip-swinging exercises are available that rely on advanced equipment, which take long to install and do not really help with a comfortable swing. However, there are other simpler methods to learn the proper way for turning your hips, and all you need to do to excel at it and improve your game is practice.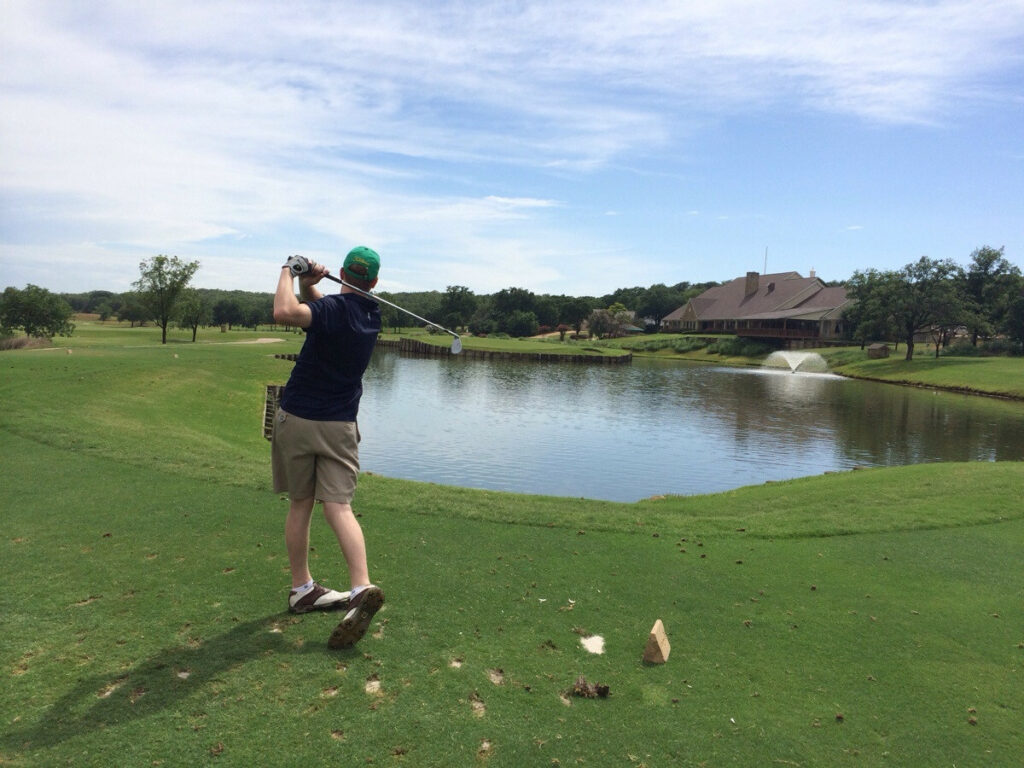 Improving Your Hip Swing in Golf
All you need for this technique are two golf clubs of your choice. Your hips must move in line with your arms and legs at all times to establish the proper momentum in your swing. In case your hips move to the ball prior to your arms, you might lose a large section of the power in the swing, and this can affect your accuracy levels as well. The proper way is to place your golf club on the ground and then bring both your feet in a straight line with the club. You have to ensure that your feet remain shoulder-width apart. Your stance should be comfortable as well.
Using the Second Club
Once you've followed the instructions above, pick up the second club. Place your hands on each end of the club and then place it against your waist in such a way that it remains parallel to the ground. Your hands must remain at both ends of the club if you wish to perform this routine correctly. Start turning your hips. When your hands are placed at both ends of the club against your waist, there is no other option for your shoulders and arms, but to move in the same pattern as your hips.
Getting the Feel
You need to get the feel of the golf swing right. Use the time properly to move your hips front and back with the club placed against your waist. Try to become comfortable with the feeling of your hips and your shoulders moving in sync. Doing this every day for practice will allow you to determine when your shoulders and hips are moving at the same time and when they're not. Start flexing your knees with time. You'll notice that they too are moving with your shoulders and hips. Your shoulders, knees and hips will all be moving together and you must get used to the feeling. This will allow you to perfect your swing in the long run. You should try to make the hips the focus of your downswing in order to get a better shot.
Practice makes perfect, and golf is a game that requires constant practice. You have to work hard if you wish to eradicate your flaws and play a great game. Before you test your skills on one of the Dallas area golf courses or on any other challenging course, we recommend fine-tuning those swings. . It might seem like hard work but it'll be worth it in the end when you wow your fellow players with your amazing golf swing.