Hair extension is the latest trend in the market. Girls who have shorter length use this technique to make their hairs long and beautiful. Straight hair extensions are loved by every girl. But wavy or curly hair extensions are in trend these days. This extension type looks bubbly and naughty. However, they require lots of special care. Curly hairs are quite difficult to manage in comparison to normal hairs. If you want to get the longevity of your extensions, you need to give special attention to your hairs. Wavy Hair Extensions will only look good when you keep them clean and tangle free.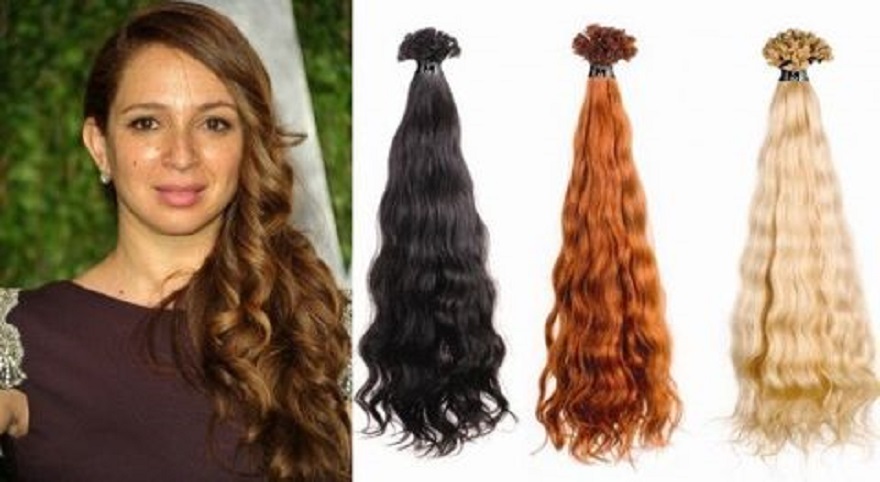 How to maintain Wavy Hair Extensions?
There are many ways to maintain the beauty of Wavy Remy Hair Extension. Below are the tips that you'll require in order to have the long-lasting, beautiful wavy and amazing hair extensions.
Brush your curls every day: Curly hairs are tangled by nature. These tangles should be removed carefully and gently. Finger combing is the greatest way to maintain the pattern of your curls beautifully. If you want to use a comb, it is suggested to use a comb with the wide tooth. Do not comb when your hairs are wet.
Moisturize your curls: A deep conditioning or regular conditioning treatment is the only treatment your Wavy Remy Hair Extension requires. Regular conditioning will give the deep moisture to your hairs. It will also help to lock the curls and protect them from the damage.
Use anti-frizz serum and curl cream: Anti-frizz serum is one of the greatest ways to lock the curls. It will give your hairs an extreme shine and enhance the texture of your hairs. For better appearance, spray your hairs with the plain water and then leave them in the curl activator solution or in conditioner to make your curls or waves look refreshed and managed.
Styling and drying the curls: Wavy Hair Extensions look amazing when it is dried naturally or aired dried. With the excessive heat, there are chances that your hair might lose their curl patterns and also never return to the previous state. It is extremely important that you use the quality heat protection on your hairs. It is also suggested avoiding the use of hair dryers. If you use a hair dryer, make sure that you use it in the medium-low heat.
Curly or Wavy Remy Hair Extension looks amazing. But, they require special care and attention in order to maintain their appearance and curls. The deep wavy extension is also in trends and it may be more challenging managing as the patterns of the curls are so deep and it will take more time to tangle. Wavy extensions offer one of the most versatile styling options. So make you look more vibrant and attractive with this amazing hair styling.