Preparing and cleaning house for our new baby require constant vigilance and excellent cleaning skills. We should consider multiple safety issues and there is a checklist that we need to follow to make sure that our house is clean and healthy for our first baby. However, the list can be modified and expanded based on our requirements. Baby's safety and health should be accommodated and the cleanliness of the house must be maintained. Everything inside the house should be cleaned properly, including the baby's crib, although it is totally brand new. So, when we bring our baby home, we will feel comfortable that we have cleaned everything in advance. As an example, we should remove dust, pet dander and possible allergens. We should perform a thorough dusting and it is important to vacuum carpets.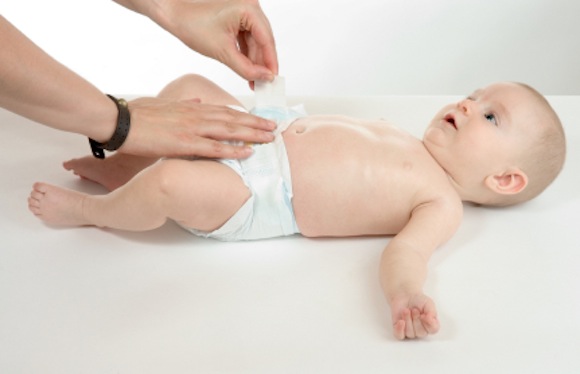 Anti-allergen sprays can remove potential allergens from our house. This is essential because our babies still have less developed immune systems. When we still have some home improvement tasks, we need to complete them immediately. If they are not completed yet, harsh chemicals and dust could harm our new baby. There are also some cleaning products that can be quite risky. We should replace them and use safer brands. We may have installed blinds, drapes and curtains months before the baby arrives. Nursery blinds should be cleaned properly, because they could accumulate dust and collect potential allergens, if not cleaned for weeks. If we want to install blinds and drapes in the nursery, we should choose those that can be cleaned easily. Common household items should also be cleaned and sanitized.
All areas that our children may touch and grab should be disinfected. Some items, like toys can easily pass germs, so we need to clean them regularly. Use sanitizing, non-toxic wipe to remove germs in areas like bathroom and kitchen. Kitchen can be an ideal breeding ground for germs and they could cause multiple illnesses in newborns. Floors and countertops require regular attentions. Parents and older siblings should enforce a rigid hand washing rule. We should place clean towels, hand sanitizers and soap on the sink. This should allow us to wash hands if necessary. Caregivers and mothers should also wash their hands after sneezing or touching other dirty things. Baby's changing areas should also be sanitized. After each diaper change, the table and other items should be cleaned with disinfecting wipes that contain safe cleaning substance.
Sanitizing wipes can also be used on crib railing and bars. All feeding items should be thoroughly disinfected, they may include pacifies, breast pumps and other feeding items. It should be noted that bacteria could grow in humid areas, so we should make sure that these items are completely dry after being washed and cleaned. There could be danger spots in our house and we should look for solutions. Our babies will grow up fast and it is important to make sure that the house is completely safe to explore. We should keep our eyes open for areas of our home that can prove to be dangerous for our baby.