Though it is called like that, this not a room where only the bed should fit. There are number of things you will want to keep in this space, and you should not be deprived of the possibility to place everything you need in the most important room in your home. The bedroom should be a space of relaxation, gathering the needed energy for all the upcoming challenges and unwinding from a stressful day. Do not worry, though. There are ways to maximize the spaciousness of a small bedroom with some careful planning, decorating and organizing. Feeling lost yet? We will try to help with a few tips.
Color Palette
Do not mix and match too much colors and styles. Stick to a limited color palette and steer away from eclectic décor. Warm and light colors are the best way to create an illusion of bigger space. White is always a sure choice, but if you are not very fond of this paint, then choose beige or some pastel shade instead. You can add some accent colors with room accessories, curtains and rugs. A rug can be a pop of color only if you are using an area one. If it is the rug that is placed throughout the room, then opt for similar shade as with the wall.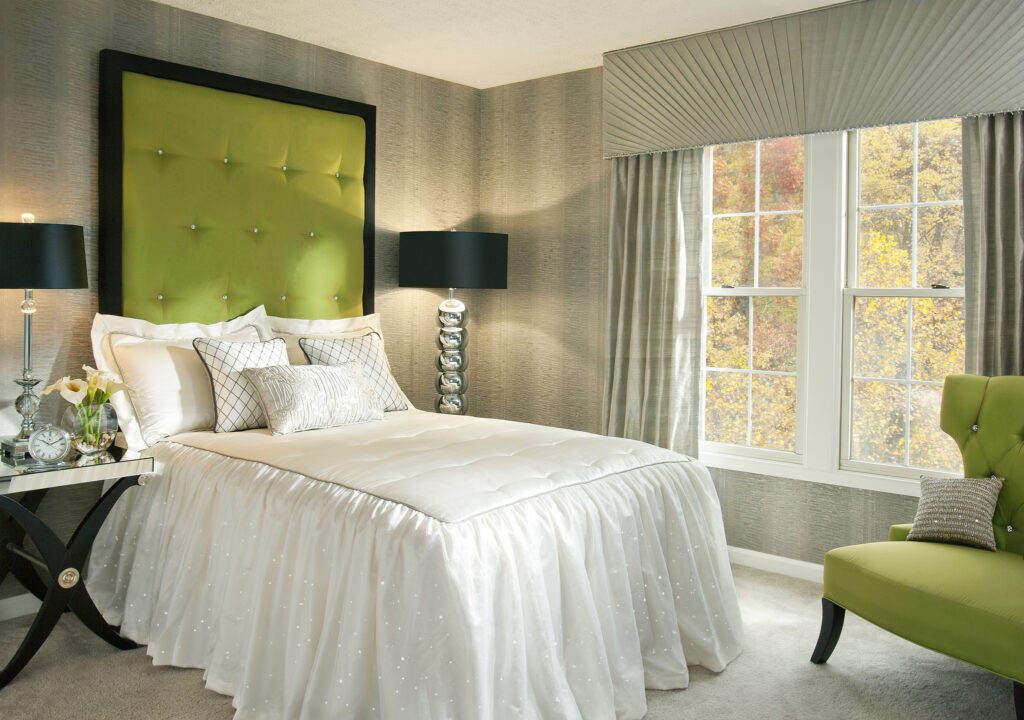 De-Clutter
Often, we hold on to the items we do not need, such as old newspapers, some souvenirs and figurines we do not even like. Look around your bedroom, and if you see anything what you could live without, get rid of it. If you do not want to throw something away, put it in boxes and store in a basement, attic, etc. Consider selling some of the furniture that takes a lot of space and is not very functional. Do not keep your clothes or other belongings in the open (on the chairs, open storage, etc).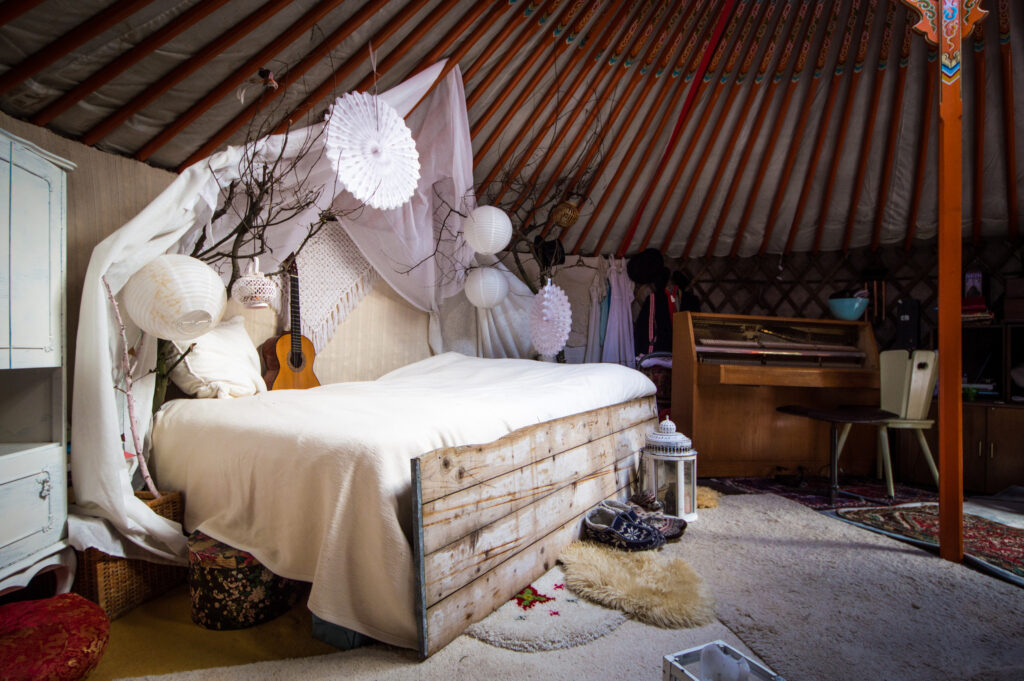 Multipurpose Furniture
Instead of filling the room with one piece of furniture for every purpose, decide for few multipurpose pieces that are perfect for decorating small spaces. A bookcase bed? Why not? You will have your books at your fingertips and your bed will look like a magical mattress floating on books. Side table or a stool can be adapted in a way to present a magazine rack, too. Opt for a fold out bed, so that when you wake up, your room can become more spacious. Always choose rectangular furniture, because curved one takes up more space and disrupts the walking area. Use warm area rugs and pillows to create sitting space.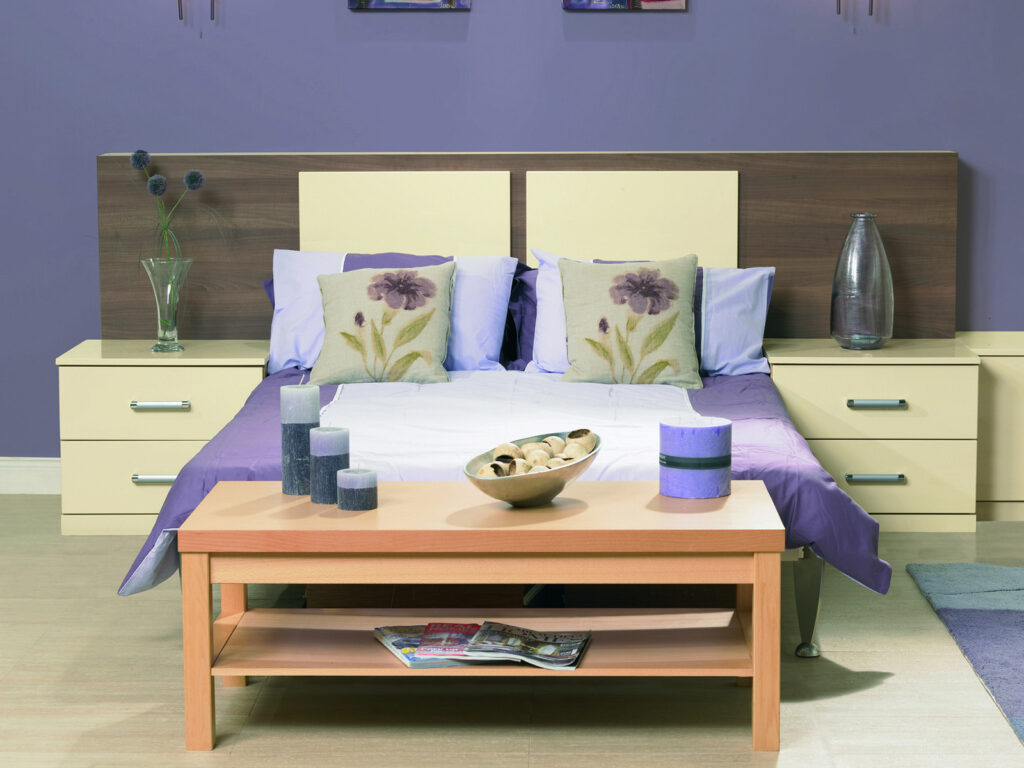 Make it Interesting
Designing your own living space comes with a perk of making it fun and personal. Everything that floats or is placed vertically will leave you enough space to walk around the bedroom, without hitting your toes at the furniture. Floating shelves and minimalist suspended tables can create an illusion of space. Hang your bedside lamp above the bed so you can use your night table for store other things. Make a reading nook to add more functionality to the space. It does not to be anything big, just place a simple fluffy area rug, some soft and cozy pillows and a reading lamp.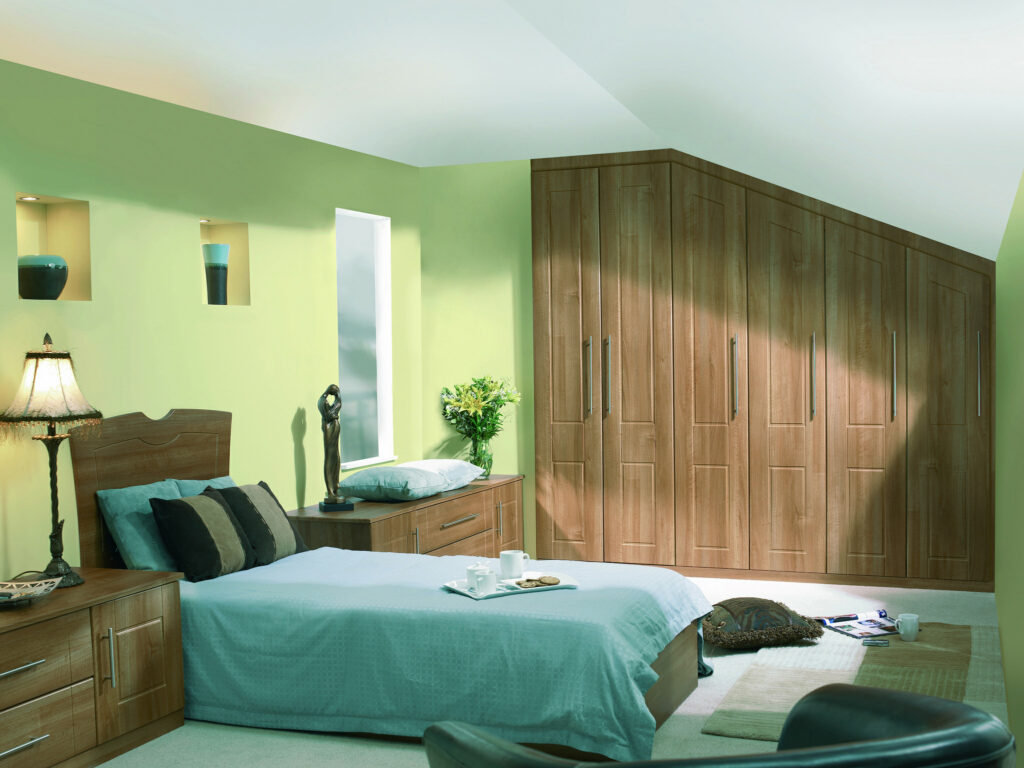 Anything is possible once you set your mind to it. Organizing a small bedroom can even be a fun game of imagining all the tricks you can take in order to achieve the illusion of bigger space.