Common Problem
Are you worried that your presentation seldom manages to leave a lasting impression on your audience? Have you experienced failure at your office presentations and cannot fathom the cause of it? Do you think that in spite of having great speaking skills, you are unable to put your point across to your audience and they fail to appreciate the details that you are providing them? If the problem is not in your communicating skills, the issue probably lies with the presentation that you have made for the purpose.
Most people tend to undermine the importance of PowerPoint presentations. The truth is that while you would be speaking, your audience would be looking at your slides to make up for any point that they might have missed along the way. If you really want to stress upon a certain factor, it would be your presentation which would come to your rescue.
Your presentation would also play a pivotal role in keeping your audience engaged till the end. The attention of your audience will only remain intact till the end if they feel that they are able to grasp the information which is being presented to them.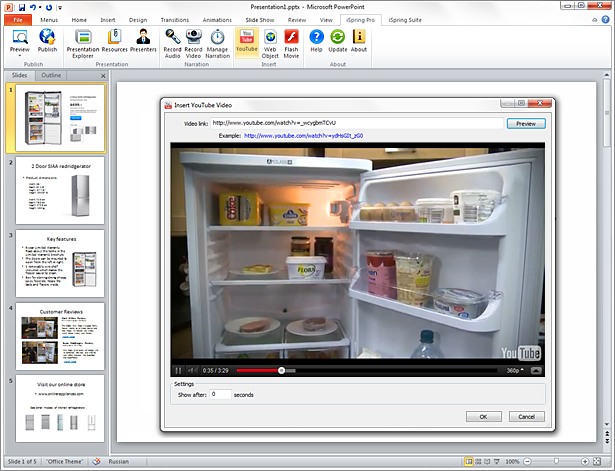 Use Creativity to Make a Point
If you really want to ensure that your audience does not lose interest midway and manages to fathom all the points you are trying to make, it is about time that you contemplate to create infographics for your presentation. Infographics refer to all the charts and diagrammatic representations of the information. With the help of charts and diagrams, you would be able to lay out all the information in a simple and precise manner.
The charts and diagrams would also provide you with an opportunity to explain your point in a better way. People tend to add lengthy and detailed paragraphs to explain their point, but you need to understand that a presentation must not be a written format of your speech. There are certain things that you speak and certain that you write. View the presentation as a summary of the details that you would be giving during the course of your presentation.
Keep Attention Intact
The whole purpose of the presentation is to engage the audience right till the end. If you fail to do so, you would not have a successful time at your presentation. Since presentations are something whose back you would not see any time soon as they are an essential part of professional life, the need is present to polish your skills with regards to it.
If you are skeptical about creating charts and diagrams to present information in a more fun way, there are various tools and software that would be able to solve your problem. Use your creativity in a simple manner to put your point across. Always make your presentation in points. Paragraphs should not form a part of your presentation if you want to hold on to the attention of your audience.