In the restaurant industry, good food and great customer service are essential for repeat business and happy customers. However, the way a restaurant looks and feels is just as important.
Whether you're serving Michelin star cuisine or gourmet burgers, a perfectly-designed interior will establish a warm and relaxed atmosphere, resulting in a positive dining experience for guests. With that in mind, here are a few ways to create an inviting restaurant interior.
Plan Your Layout
A successful restaurant starts with a well-planned layout. The key is to maximise your seating capacity without over-crowding the space and making it difficult for staff and customers to move around. Tables should be well spaced, with a clear and easy route from the entrance and kitchen. An experienced interior designer can help you find a layout that works for your restaurant, from clever partitioning to form private seating areas, to large, open-plan dining rooms with wow-factor.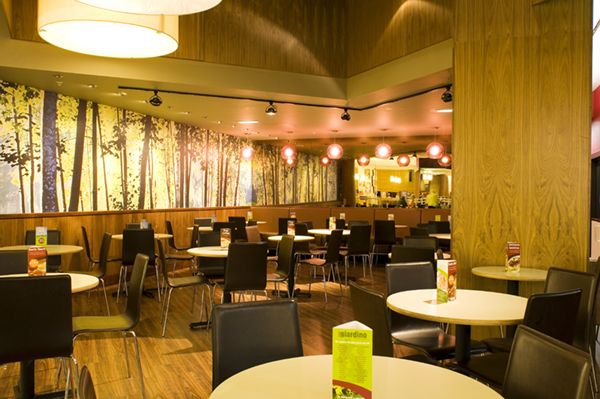 Pick a Colour Scheme
The colours you choose for your restaurant décor can really affect the mood of the environment. Bright, bold hues are perfect for family restaurants, whereas muted, monochrome shades suggest a more sleek and sophisticated style. If you're not sure which colours would best suit your establishment, enlist the help of a restaurant design expert. From wall and floor coverings to furniture and accessories, they will be able to advise on the best colours to complement your overall design.
Choose Furniture Wisely
Just like your colour scheme, dining furniture should match your restaurant's theme. Bench-style seating is fun for contemporary restaurants, but would look out of place in a fine dining establishment. When choosing dining tables and chairs, consider your customers' needs and how they like to dine. You could also create cosy waiting areas with sofas or enhance your bar area with high top tables and stools. A restaurant design specialist will be able to supply the best furnishings to suit your space.
Think about Lighting
Lighting is one of the most important ways to add ambience to a room, but is often overlooked. From cool and contemporary coloured LEDs to soft mood lighting, the right light fittings can brighten a dark space or create an intimate setting. Lighting can also add a dramatic focal point to your restaurant. To show your space in the best light, choose bespoke lighting solutions from an experienced restaurant refurbishment company.
Add Finishing Touches
It's the small things that really complete a space; enhance your restaurant's interior with unique decoration and design details. Complement your décor with quirky accessories, add interest with wall art or create a romantic vibe with candles and flowers. These small finishing touches are easy to source and make a big difference to the look of a restaurant.
With so many restaurants competing for business, customers now expect an amazing all-round dining experience when they eat out. By carefully considering the design elements of your space, and utilising the help of a restaurant interior design company, you can create a beautiful and inviting interior that leaves diners with a lasting impression.
This article was written by Kelly Gilmour-Grassam with useful information from Kerr Interiors. Kelly is a Yorkshire lass who loves eating al fresco in interesting places. Follow her on Twitter @KellyGGrassam