Eye love is born and in the workplace that creates interest, that is why the presentation of our curriculum is top. You need not be a scholar with extensive work experience to have to talk to your CV, it's more, and you can even have a PhD and not knowing how to capture your credentials correctly.
In a resume form plasmas and substance; is your basic details like your education or employment history together the way you talk about your personality; for example if you're creative, organized, casual or serious, so we recommend that from the beginning the impression you want to know.
If we add technology and high labor demand, you will realize that the dynamics are no longer as some years where regardless of the curriculum ago, companies time to meet candidates and despite not having the best text were given, you could convince in the interview. Now the first impression is crucial, one that will open the doors for the next step. Want to know what you need your CV to be eye-catching and simple? Then you do not stop reading.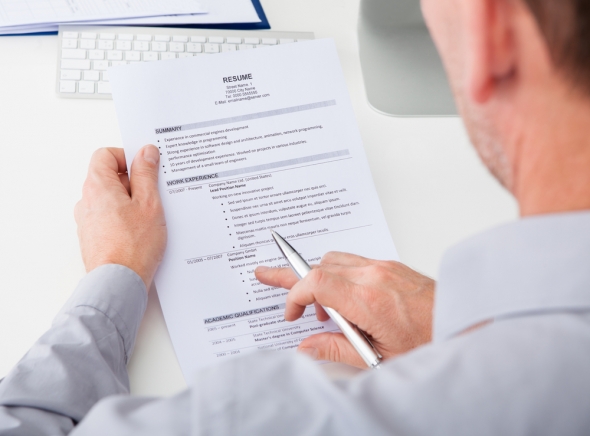 Clear and Concise Information
A company wants to know who you are hiring, but we must not say more than necessary.
Name and surname
Age and date of birth
Phone and email (updated)
Location (if you do not want to be very precise, you can mention only the colony)
What you can expect
Like when someone just met, the company will want to know who you are, so introduce yourself briefly mentioning your profession, what goals do you have and what makes you a good candidate.
Mention Your Academic Experience
You had to know what preparation is very important for the employer, so value your skills and knowledge.
Organize your studies by academic standards, mentioning the institution and degree obtained a document that endorses and date.
In another section you can put your additional training courses, courses, workshops, etc.
Detailing Your Work History
Last but not least, the professional experience. You can play with the arrangement is these last two items (work and study) if you leave the staff presentation at the beginning.
Company name
Period in which lend your services
Position held
Principal functions
Extra Tips
Make your CV in Word or any word processor, so you can in Photoshop and print or save it as an image
Uses a standard font format (e.g. Arial)
Take care of grammar and spelling, highlight titles in bold, take care that the extension is between 1 and 2 pages
Do not forget to add a photo
Remember to put creative freedom of form and substance is different and the possibilities for customizing are more spacious. Now it's time to take the step to professional success are you ready?