Planning your wedding is the most exciting event in any woman's life. But it can also get overwhelming. Between taking care of flower arrangements, bridesmaids' dresses, guest lists, choosing the cake filling and drawing lists with favorite songs, there's little time to focus on one of the most important matters: the bridal jewelry. Delicate pearls are a bride's best friends. Pearls can make you feel and look radiant, they are timeless and years from now when you'll be flipping through wedding pictures you won't regret your jewelry choice. Whether you decide to incorporate pearls only in your earrings, in your pendant or just in a bracelet, take into consideration the following suggestions that will help you get one step closer to the wedding of your dreams.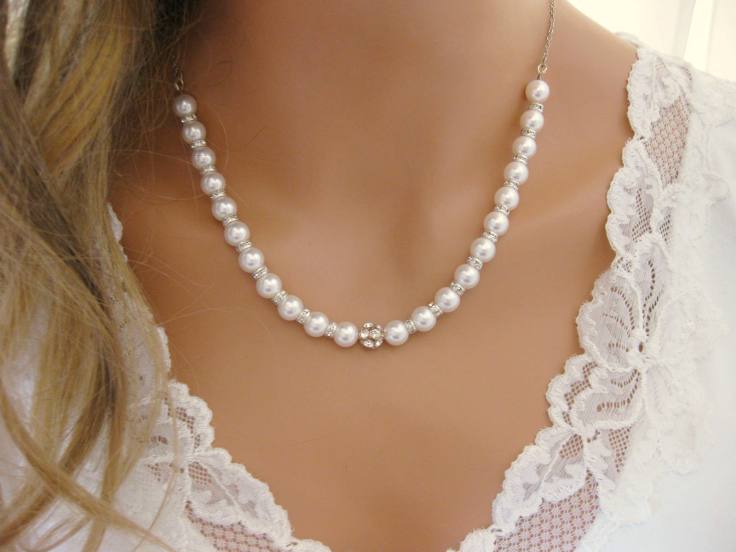 Take a Step Back
And look at your wedding dress. Jewelry should complement an outfit and match its style. Make sure not to choose vintage jewelry with a modern looking dress or vice versa. If your dress is simple, you can dial up the jewelry choices. Go for a statement pearl necklace to accentuate that neckline and make your bare shoulders glow with the iridescent hues. And if you opt for a classic chignon, go ahead and spice things up with bold chandelier pearl earrings. They'll catch the light beautifully and stand out in all the photos.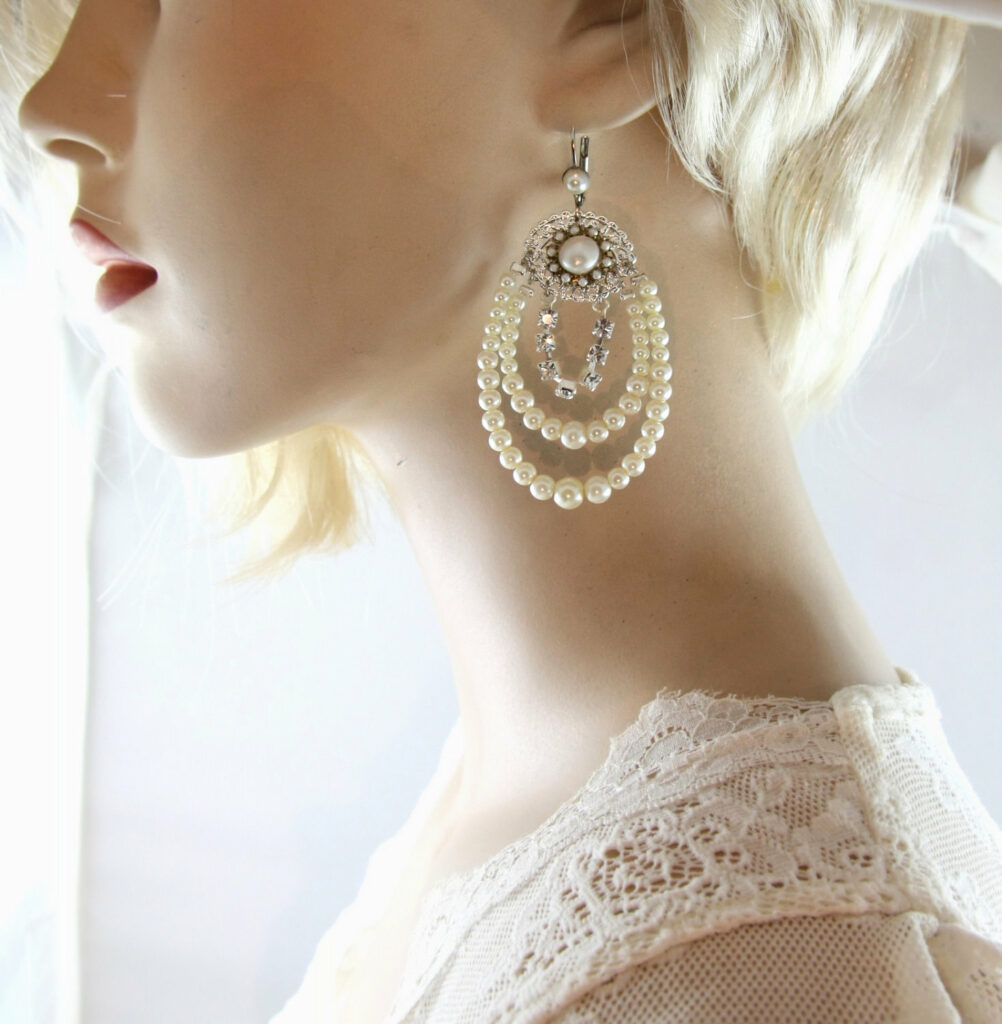 Bold or Delicate?
This is an entirely subjective decision. You should also take into consideration your dress' neckline and try out different jewelry types to see what suits it best. Usually, plunging V necklines are best complemented by pendants that will make everything look pulled together and sophisticated. If your dress has a sweetheart neckline, you can go for a three strand pearl choker, or a princess one strand pearl necklace. One shoulder dresses look best with no jewelry adorning the neck. Instead, feel free to embellish your wrists or ears with big pearls.
Pearls are Versatile
Always keep in mind that these beauties of the deep are extremely versatile. This means you don't have to make everything match perfectly. It's ideal to find a common factor between the embellishments on your dress and your accessories. The beauty in choosing pearls is that their understated beauty makes them suitable for almost any outfit.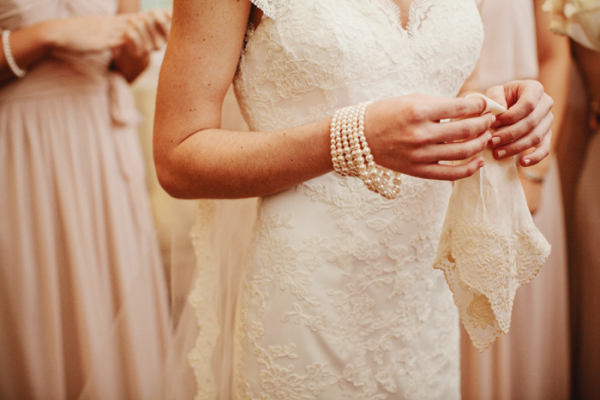 Aim for High Quality
Just like everything else that is connected to your wedding, jewelry too will bear a sentimental value. You will want to hang on to your gems for as long as possible, and maybe even pass them on to the next generation. This is the main reason why you should consider investing not only in your wedding dress, but also in jewelry. If you decide to splurge on large pearls, opt for a neutral color that can be later worn again and again. Simple one strand pearl necklaces will look stunning with your white dress and will later suit a little black dress at a party or a casual, daytime outfit. Big pearl stud earrings will make your face look radiant on your wedding day and can also be worn with basically anything after the big day.
Jewelry Comes Last
It's easy to get overwhelmed by choices when you're planning your wedding. The only rule worth following is to first pick out your dress and then shop for jewelry, never the other way around.