While every business is at risk of fraud, both internal and external, there is no denying that small businesses are at particular risk. If a small business losses a small amount of money, it could have a big impact on their ability to operate, and this is why a small business needs to stay on top of the risk of fraud. Many people feel that the collective spirit of a small business will help to minimise fraud, but this isn't always the case and this can't be relied upon.
When it comes to dealing with fraud, there are three main points to consider, and these are contained with the fraud triangle. A small business should be concerned if there is:
An opportunity for people to commit fraud
A chance for people to rationalise their actions
Pressure on people which convinces them to commit fraud
If these three elements are in place, there is a high risk of fraud, and a small business could find itself at risk. This is why it is vital that a small business acknowledges there is a risk of fraud in the workplace and that they take action to reduce the likelihood of fraud taking place.
A small business should set up formal anti-fraud policies
Many small businesses try to take a casual and relaxed approach when it comes the workplace. There is a lot to be said for creating a positive and social atmosphere in the workplace but there is also the need to remember that this is a place of work. There has to be rules and regulations and when it comes to maintaining order in the workplace, there is a lot to be said for formalising matters.
This is why it is important to incorporate a code of ethics and a code of conduct for all employees. Outlining the punishments associated with certain actions will inform employees that fraudulent behaviour has consequences, and this can help to impact on the way that people rationalise their behaviour. There is also added pressure in that people know they are likely to lose their job if they commit such an act, which can prevent fraud from occurring in the first place.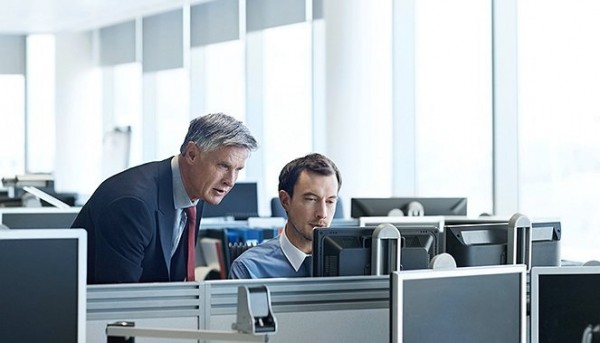 Small businesses have to effectively vet candidates
There is also a lot to be said for implementing a formal employment process in the workplace. All new employees should provide references to the company and a formal background check should be carried out before offering employment to people. This will mean extra work within the organisation but undertaking this work may save a lot of time, money and heartache in the future, so it is important to carry out these steps.
One step that businesses should be taking is to segregate the duties of employees. It isn't right for one employee to have the ability to authorise a transaction and then record the transaction and also have access to the assets, products or money involved with the transaction. Creating a system that sees different people in charge of different elements of a transaction ensures that there is a lower likelihood of fraud being committed.
There is also a need for businesses to ensure that only certain people can access certain files or date on internal computer systems. Sometimes fraud relates to data and information as opposed to cash or valuable items, and a firm must take steps to ensure that access is only provided to those people that need access for their job.
Checking fraud is an ongoing process and regular checks should be carried out. It is vital that businesses regularly check accounts and carry out spot-checks of working practices. By being proactive, a business will find that they can positively impact on the likelihood of fraud occurring.
Of course, fraud can happen in many ways in a business, and a small business shouldn't only be concerned about internal fraud. There is a need to be aware that fraud can be committed by suppliers and it can be committed by customers. If a firm is offering credit terms to a customer, they have to be confident that the customer has the means to make the payments.
If there is doubt or risk, a small business should be looking to receive payment up front and develop a relationship with a client before they allow a credit to receive credit terms.
Andrew Reilly is a freelance writer with a focus on news stories and consumer interest articles. He has been writing professionally for 9 years but has been writing for as long as he can care to remember. When Andrew isn't sat behind a laptop or researching a story, he will be found watching a gig or a game of football.