Bicycling helps you get into shape or get around town faster, and it's fun and exciting on top of that. But accidents can be common depending on the environment you're riding in and the obstacles that get in the way of a smooth ride.
For example, you may have a high chance of getting into a bike accident if you're riding through a city or crowded suburb full of unaware pedestrians, cars, and other cyclists. There's a variety of potentially dangerous situations, so you should know how common bicycle accidents can be and how to handle these situations so that they don't ruin the riding experience.
Common causes
To best avoid bike accidents, you need to first know what most frequently causes them. Many come down to your own awareness when you're cycling, such as speeding through stop signs or riding on the opposite direction of traffic. Not wearing the right protective and visible gear, both during the day and at night, can also get you into trouble.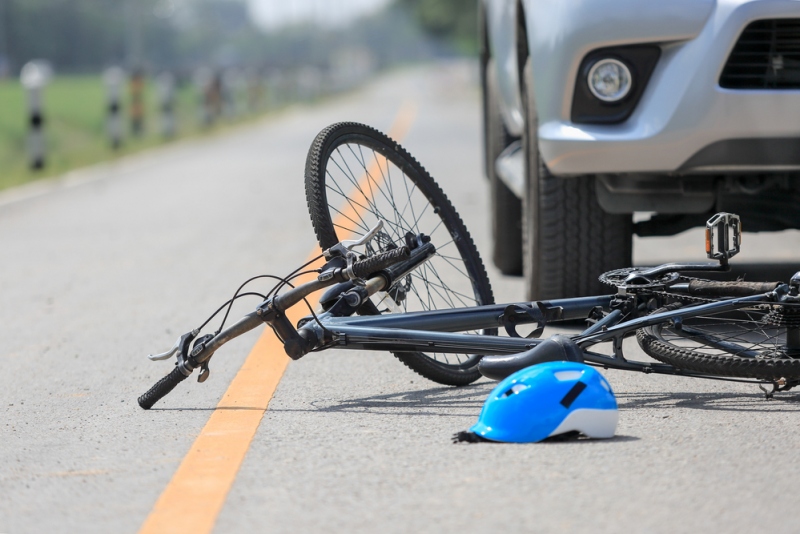 Of course, the cyclist isn't always at fault. Other people on the road can cause accidents, which requires more alertness on your end if you want to stay safe. This includes cars drifting into cycling lanes, opening the door when a bicyclist is approaching from behind, speeding from out of a corner, or suddenly stopping in front of a bicyclist. Pedestrians quickly running onto crosswalks at the last second can also lead to collisions.
When you're riding on a dirt path in the woods, you can get into accidents because of fellow bikers quickly turning around corners, as well as animals running across the path at the last second. Be sure to talk with a professional bicycle accident lawyer to go over all potential obstacles.
Common injuries
Injuries that come from cycling accidents vary depending on the collision. Even if you manage to move out of the way of an unaware driver, biker, pedestrian, or animal, you can end up colliding into an object or falling off onto the road.
While death, paralysis, broken bones, and long-term injuries are possible, you may be lucky enough to escape with a few scratches and bruises. However, it is important to seek medical attention right away in order to avoid infections and check for any internal injuries. You may feel fine at the moment, but you may have suffered a concussion or similar injury that you wouldn't have known about if you didn't see a doctor.
Steps for recovery
If you want to get yourself up and going as soon as possible after an accident, there are certain steps you need to follow. First, you need to get yourself off the road, and make sure that anyone else involved is safely on the sidewalk or grass to avoid oncoming traffic. Removing the bicycles from the road comes next, as leaving them in the road can also cause further problems.
Next, call 911 so that the police can address the situation and emergency services can take care of injuries. You'll then need to collect information such as names, phone numbers, email addresses, home addresses, and license plate numbers to settle any legal matters later on. Taking photos and videos of bike damage and injuries allows you to be properly accommodated in court. Repairing your bike immediately is a bad idea if you want to keep proof of the damage.
Finally, talk to your own attorney so that you have a good idea of what you are owed from the accident. The more evidence you present to your lawyer, the better chance you'll have of winning the case.
Insurance
It's easier to get past a bike accident once you know that insurance has you covered. You just need to make sure that whatever homeowner, renter, property, or condo insurance in New Jersey that you use doesn't have a special limit on liability so that your bike is included.
Each policy has options that set it apart from others. Some policies cover you in certain accidents, depending on who or what caused the accident, while others are a little more limited regarding when you are taken care of. Be sure to switch to a policy with the best coverage range available.
Keep this in mind so that you can avoid bike accidents in the future, as well as recover physically, emotionally and financially in case one does happen.