Having a good employment law strategy not only maintains command in the work place, it gives a set of rights and duties to all employees. Employment rights are valuable for both the employer and the employee.
Since these laws change frequently, it is important for you to hire someone who is up to date with them. Laws of Employment are based on the rules of a state, the federal government, constitution, legislation and opinions of the court.
Most of the time, the things that employers seek legal aid for include matters related to wage, regulations and healthcare. However, as both an employer and an employee, it is important that you know what rights you have. Following are possible situations that might require you to get in touch with a lawyer: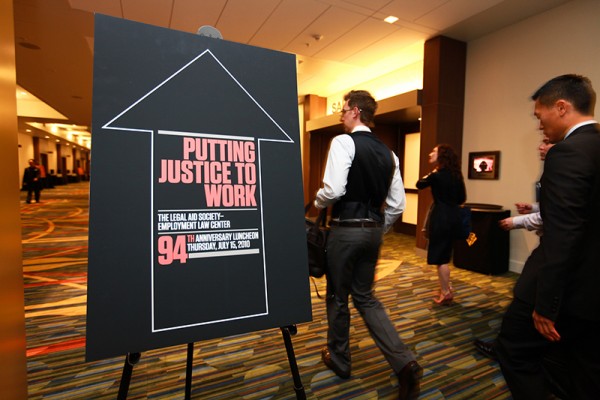 Sexual Harassment
Sexual harassment is one of the most common occurrences in a work place. Not only is this a sensitive matter, there is also a lot that can get out of hand if it is not dealt with immediately and legally. Sexual Harassment ranges from including unwanted advances, touching or even discussing sexual endeavors uncaring if it makes other employees feel uncomfortable.
There are many laws that prevent employees from harassing others but there are cases where men and women have been falsely accused of sexual harassment. Should this occur it is wise to consult a lawyer for legal aid and organize a proper investigation. This might help you understand and get to the bottom of the matter with minimum damage. If you are an employer, it is considered a duty to ensure that matters such as these are resolved and taken care of with the minimum inconvenience.
Representation in Social Media
This matter is more for the employer. Though there is nothing wrong with expressing your opinion online, as an employer, it is important that you take note of any cyber bullying or harassment and put an end to it. Derogatory or offensive things posted by employees should have a severe penalty in the work place. If you are ready to end the position of any person causing this, then it is important that you consult a lawyer. If it is not handled carefully, chances are that the employer will be in trouble.
Sloppy Attendance
Another major problem that an employer can come across is irregular employees. This means the employee in question has not been proactive in their work and is taking the paychecks without working for the company's benefit. It would seem very sudden if you get up and fire them. It might even backfire and serve you with a subpoena. It would be wise to get in touch with experienced lawyers, who know what they are doing.
By taking legal action, you are not only working for the company's betterment, but for your own, as an employer. If you take a stand against a serious problem, then you can find yourself stuck in it. Your best chance is to hire a legal expert and take their advice.
Maureen McAvoy is the author of this article and has helped several individuals. She uses information from websites like djpsolicitors.com to validate her own argument.