A Dining room is the area which we share with friends, families and guests to enjoy a nice meal. The place and the accessories hold a significance in our appetite, mood, value and reputation. In today's world, a room with chairs and a table is not enough. One needs to have a sophisticated and tasteful room and an equally luxurious furniture, to hold the interest while creating a beautiful appearance.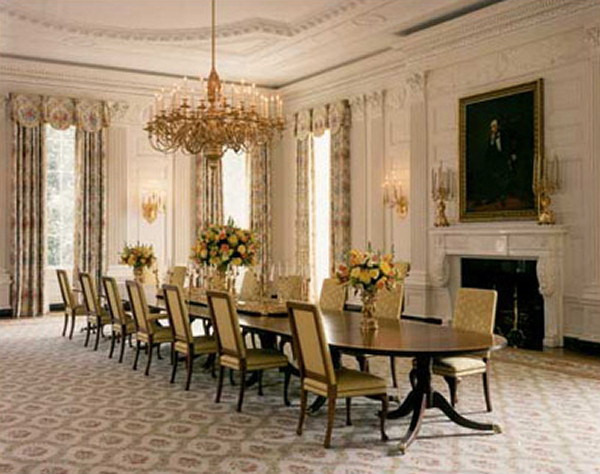 There are various reasons to design your dining room with luxurious furniture which are described below-
If you want your dining room to look and feel glamorous and upscale, you have to style it with luxurious furniture to make it so. The decor and the floor isn't enough to get it there, you have to design your dining area with equally amazing furniture to make it grand.
It is a world of representing oneself as unique and everyone is always striving to make that happen.  If you want to get that edge and to stand out of crowd you can't follow others. To get it realize you have to have something of quality, luxury and creativity.
Reputation and sophistication is an essential and important aspect that people thrives on. By designing your dining room with furniture that has its own story and luxuriousness to hold, grants you with people's admiration and respect in terms of your taste and choice.
Financial state of a person is of great value if not everything. It represents the power and confidence that hold great meaning for others. Luxury is for people with means,along with capability and stature.
Your dining room is an integral part of a house where people interact and conversations flow. People get acquainted with your dining room more than anywhere else.
There are lot of ways to design your dining room to make it look elegant, stylish yet cozy with the luxurious furniture. Here are some tips through which you can make it happen-
The newest trend in furniture world is not to be color coordinated but it also doesn't mean you have to go polar opposite in your designing. You can go for subtle and tasteful differences as there are a variety of styles and colors of luxurious furniture available for your dining area. You can select for options that complements each other and creates an elegant atmosphere.
The table in the dining rooms holds utmost importance as the type of table you choose tells a lot about the way of your living and your personality. A Table is an integral part of a dining area in the same way dining room is to the house. You should  get a table according to the size and design and decor of your dining area, so that the   table suits it perfectly.
Getting a trendy and modern furniture is not enough if it isn't comfortable to sit. It would be of no use and value if it makes people uneasy and uncomfortable. The furniture needs to be cozy yet stylish to serve its purpose and appease people.
The key to creating an amazing and fabulous place is to select the right and best furniture pieces. When you decorate your dining room, start with the big objects such as table as others things will go according and around to that.
You can add personality and style in your dining area by not going overboard. You wouldn't want to get cluttered. The luxurious dining room furnitures have elegance, class and quality to it that will help you out in this context.
Top get a luxurious dining area,  you have to think out of the box and get something unique and classy to hold it true. There are some interesting and unique furnitures available that will add a sophisticated and elegant look to your dining room.
You can have an amazing, unique and a sophisticated dining room by incorporating some tasteful and luxurious furniture to complete your dining area ergo, your house.