The city Satara bestowed with historical significance is also renowned for its natural beauty. The amazing landscape of the city is eye catching. Satara is a popular weekend getaway amongst the dwellers of Maharashtra. The city is situated 2320 feet above the sea level and at the feet of Sahyadri range of mountains. The confluence of the Krishna river and its tributary Venna add to the beauty of the district. Satara has its own charm. Wherever you see, you will witness the vast green land. Amidst the green valley, this city is an apt place for a relaxing holiday. This region was ruled by different dynasties, but it is popular as an untouched tourist spot. The vibrant flowers of the Kas plateau in the mid-September will make you fall for the place. Satara offers a warm welcome to its guests. While looking for hotels in Satara you will come across many options. So, staying here and exploring this little slice of nature in Maharashtra is not a problem.
Kas Plateau is declared as the UNESCO bio-diversity site in 2012. It is spread across 1000 hectares and houses about 600 varieties of flowers. You will surely love the place. Most of the parts are free for the tourists while some are restricted. Ajinkyatara Fort is a historic site situated at 3000 feet high and it offers a panoramic view of the green town. This fort also has some temples in it. The Sajjangarh Fort which is located nearby the town is a popular religious attraction. Koteshwar Mandir which is one of the old temples of the region is a famous tourists spot. Pratapgad Fort, Kalyangad Fort, Thoseghar Falls, etc. are the places which will bring you back here again.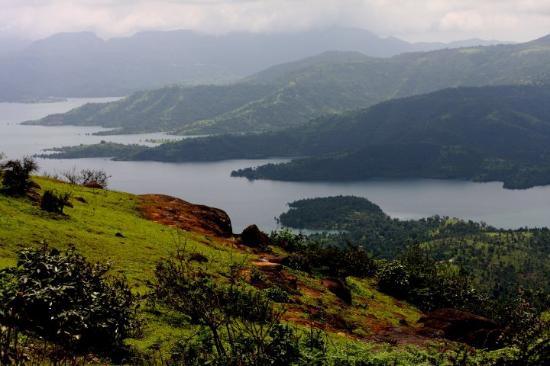 Satara is an apt place for the nature lover and photo fanatic. It is really not possible to understand the real charm unless and until you visit the place.
Among many other places to visit in Maharashtra, Satara is one of the must-visit places. The city is well-connected to the rest of the state. Lohegaon Airport, Pune is 100 km away and Chhatrapati Shivaji Airport, Mumbai is 200 km away. Both the airports are linked with other major cities of the country, you have to choose according to your convenience. Satara has its own railway station and local trains will carry you to the city. Regular buses are there from all the nearest cities.
Being a part of Maharashtra tourism, there are enough hotels. You can pick from the list of budget hotels in Satara which provide a comfortable stay to their guests. Hotel Radhika Palace, hotel Mahindra Executive and many more will take care of your fooding and lodging. Satara is a perfect place for holidaying with family and friends.
Dimpy Roy
Dimpy Roy is a travel writer working with an Online Travel Guide. She guides travelers to various resources where they can find best hotels in Satara and choose the best one.