When it comes to the healthy living and well-being, there are increasing needs for the essential oils in everyday's life. There are so many numbers of essential oils with the organic ingredients available now in the market. Valerian is one of the most preferable choices of essential oil extracted from the root of the valerian. It is actually the valerian family of the botanical plants. The valerian root has been utilized for more than thousands of years for its grounding, calming, and also emotionally balancing powers. During the past decades, valerian essential oil has been investigated clinically for its best relaxing properties.
Valerian oil in expert treatments:
Many researchers have shown that valerian is the best essential oil with the active ingredients,
Valerenic acid
Sesquiterpenes
Valerone
These ingredients give the restorative and calming effect on the human nerve system. Generally, the valerian oil is extracted from this plant root for the relaxing benefits of the users. Its fragrance is extremely calming and too grounding to the mind and body. It has a woody and musty aroma which will be liked by most of the people. But the animals appear to vibrate too well with this essential oil. This is why valerian root oil is a perfect choice for the occasional sleeplessness and restlessness. When you are stressed and don't have a proper sleeping pattern, you can make use of this valerian essential oil to stress easing. It is better using limited amount of valerian oil to change your mood. Too much of valerian root oil can dull your senses. This essential oil is made by the steam distillation of the valerian plant root. Today, these oils come from the Croatia, Belgium, and also France manufacturing companies.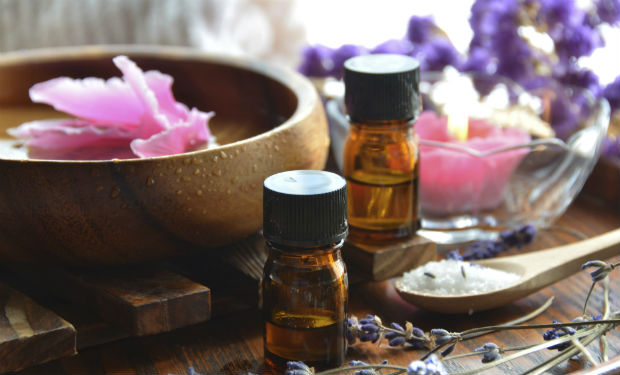 Healthy properties of Valerian essential oil:
Traditionally, many people in different countries were using this oil for curing colds, backache, sores, bruises, and menstrual problems. In some areas, valerian oil was used for treating the gout and pleurisy. In the successful decades, it was used to treat dysmenorrheal, migraines, insomnia, rheumatism, intestinal colic, colds, and various other problems. This essential oil has tranquilizing and sedative properties to the central human nervous system. These properties are very useful in treating the anxiety and insomnia conditions of the patients. It will provide completely relaxing mind and mood with the calming, emotionally balancing, grounding, and relaxing effects.
This oil can be applied undiluted on your body taken as your dietary supplement, or can directly be inhaled using the vaporizers. Valerian oil can mix with rosemary, eucalyptus, wintergreen, lavender, pine, juniper, cedarwood, tea tree, petitgrain, and patchouli. Valerian is completely a safe essential oil because it is non-irritating, non-toxic, and possibly sensitizing for few users. Some of the noticeable health benefits of this valerian oil include,
Ability to improve your sleep quality
Reducing stress
Reducing heart palpitations
Clam gastrointestinal troubles
Reducing menstrual cramps
Lower blood pressure
Eliminating anxiety and etc.