Most restaurateurs will agree that a menu cover is an important marketing aid for their restaurant. Hoteliers should regard personalised guest information folders the same way. The guest information folders that are featured at hotels contain information about a hotel's amenities, its overall accommodations and the dining facilities that are located on the property.
Kinds of Folder Coverings
The folders, such as those designed and manufactured by companies such as Smart UK, are also available in a variety of styles and coverings. Therefore, a hotelier can choose a cover that can be integrated into guest rooms and match the general ambience of the suites. For example, the kinds of coverings that are offered come in such materials as elephant grain fabrics as well as wood and simulated wood. You can obtain a folder that is made of real or simulated leather too.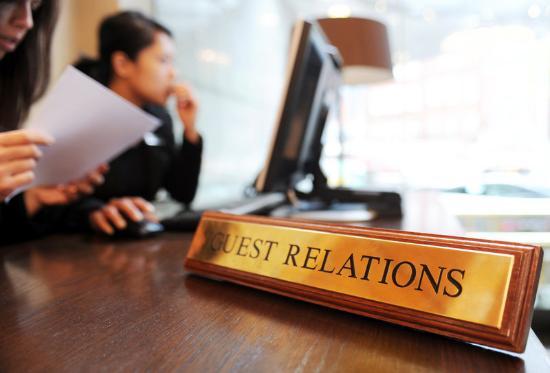 Making an Impression
Folders are made with the theme or the décor of a property in mind. For example, a leather-looking cover might be used in a contemporary hotel while a wood covered folder might be used in a cabin-type resort. The look of the cover, just like a menu cover, is crucial as it provides the first-time visitor with either a good or a poor impression of the hotel property.
A Way to Advertise
Guest folders are another way that a hotel can market its services and amenities. While you can offer the guest information about what your hotel provides, how the information is presented is equally important too. The guest folder serves as an advertising vehicle for the hotel.
Once you capture a patron's attention, you want to make sure that the data contained in the folder is also helpful and extensive. Hotel information should contain the kinds of amenities that are offered within rooms and outside of rooms and show the services that are regularly available to guests.
Kinds of Information
For example, guest folders might contain information about such hotel amenities as spa services, valet services, dry cleaning and pool hours in the hotel. Other information that may be included might present the menus for in-hotel restaurants as well as local eateries. Phone numbers for cabs or limos might be added too.
Marketing Materials
The presentation of this information will make it easy for a guest to return time and again to review a hotel's overall amenities. If this information is not included in an attractive folder, hoteliers are missing out on the opportunity to market their hotel in a positive way. When a hotel includes guest folders in its rooms, it is ensuring repeat business as well, including referrals from customers.