Meetings are an integral part of corporate world. The need to host a meeting arises when there is a matter related to the general workflow of the establishment to be discussed and certain changes are to be made or new policies need to be implemented. However, to hold effective meetings every time the meeting holder should pay attention to these golden rules that will help make every meeting productive and successful.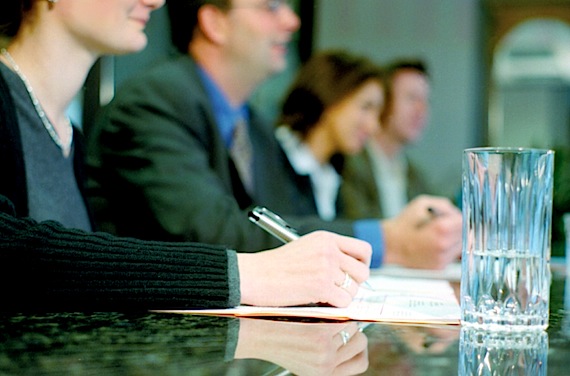 Analyze the situation before calling a meeting
Before calling a meeting, it is essential to analyze if it is absolute necessary to have one. Find out if you can do away with the meeting yet effectively communicate the changes, policies etc to all the concerned persons through calls or emails.
Have your agenda absolutely ready
Meetings are held to discuss issues related to the company. The meeting holder should be well prepared with the agenda before calling the meeting. He should also do some homework and research about the points to be discussed. This way the meeting has a meaningful dialogue and the conversations do not trail in undesired directions, thus wasting time of one and all. Importantly, the attendees need to have a copy of the agenda well in advance so that they can prepare themselves for valuable inputs during discussion.
Be strict about punctuality
Seldom have the people invited to attend a meeting made it to the board room in time to start at scheduled time. Unnecessary time is wasted in waiting for everyone to converge and that is loss of productivity. The meeting holder should be very strict and irrespective of the number of attendees, the meeting should proceed as scheduled. Gradually, the late comers start arriving promptly to avoid future embarrassment.
Always make a point to keep the meeting short and precise. Instead of an overstretched meeting of 1-2 hours, see if you can efficiently put across your points in 30 minutes or less. This way the people do not get bored and there is proper attention and participation from all. Pre-time the points in agenda and see that only the allotted time is utilized per topic. Do not blabber endlessly nor allow the participants to do so.
Do away with tech gadgets during meetings
Mobiles, notebooks, laptops etc should be strictly banned from the board room. Mobiles need to be put on silent mode to prevent undue distraction and other gadgets need to be off, else the attention is more in chatting, web surfing, emailing rather than the actual proceedings of the meeting.
Be a good orator and most importantly, a good listener.
A person who can communicate his thoughts effectively in simple and precise manner is more appreciated than the one who rattles aimlessly. Remember, a meeting is a means to discuss problems, introduce new ideas or chalk out future plans. Just like you have your ideas, the ones who are invited may have equally valuable inputs. Respect their thoughts too and give equal opportunity to all to share their views.
Track the minutes of the meeting
After the meeting, do make it a point to follow up with all the concerned people and see that the resolution passed on matters is well adhered to by all.
If we keep these simple steps in mind, then it will be easier to have productive and engrossing meetings every time. A bonus tip is to consider employing meeting room management solution, like Pronestor Room, as it will make your life a lot easier when it comes to planning and organization!