A well life- growing with perfection, earning lucrative for happy life, getting married, raising a family, and making some fruitful investment where they have a relief and satisfaction for ideal future.
In the Indian context, saving money is the foremost step what we all take because whatever we are earning we try to give more and more to the savings so that we enjoy our current and tomorrow.
Out of many investment ways there is a real estate investment which has had been a favourite and most preferred way to put money to get valuable asset in exchange of it.
So to give you better investment option I'm sharing this blog with you where you have 5 leading options in the form of residential projects which are perfect in their first presence and other than this, they are crammed with modern facilities to enjoy every bit of life and experience something exceptional.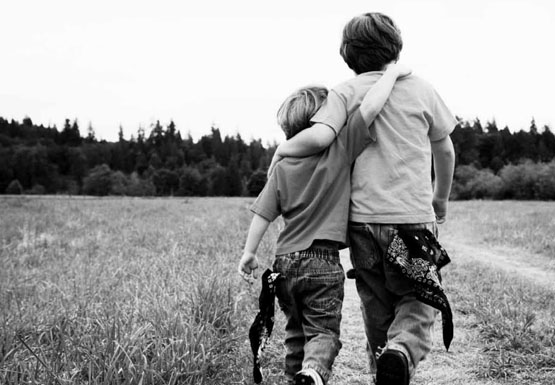 Provoking points that can change your intentions into action for sure:-
Price range equivalent to its launched price which makes the deal profitable
Get your home in just Rs 50, 000/- only, not yet seen
Assured gift Voucher from Rs 50,000/- To Rs 5, 00,000/- enjoy it after your booking and see what your luck give you
Enjoyable payment plan 20/20/20/20/20 till possession to get free-fuss payment
No charges for the maintenance that too for 5 quarters (15 months), so enjoy this service for a long time and get experience for which are liable
These are the points that make the deal more perfect to be with, first, such like appealing services are not available in any project you come across and this entire credit goes to Godrej Properties who have taken this commendable step to bring Godrej Home Fest 2016 which provide ease and comfort in investment which is and has been considered as a daunting task where investment is difficult because of its sky touching price which comes as a bottleneck to block an investment desire.
According to them, they want to bring every kind of relieve in the buyer's investment journey where they feel whatever they are investing in it is impeccable and beneficial for future aspect. Also they want to make it feasible for all to get 'modern property' in a comfortable price with extra benefits, so that home lovers who couldn't buy their dream home because of several of huddles are able to get their lucrative property where they have a nice balance between their capital and growth.
Now Starting with our top 5 projects with uncompromised planning to serve its extreme:-
1) GODREJ 101 (101 activities to make your own world)
Godrej 101, Gurgaon this residential project is made for exceptional-living with the mix of 2 and 3 BHK apartments (1383 – 2366 Sq.Ft.) which is scattered  over 10.5 acres of area with 11 meticulously planned towers to give panoramic beauty , this housing project defines the true space to stay in for the living style which is cream of the crop and better the lifestyle by making supreme peace of mind by offering different 101 activities that too in single roof to curtail travelling time for no compromise to thrill and excitement.
This development is an inspiration to explore the matchless facilities like the availability of Delhi's best Dance Academy, tie-ups with real sports Academy with top-notch trainers and lot more interesting factors  are packed, so just come and grill them to excite your coming life. So get your life without any obligation to make it new and fresh this time.
2) GODREJ ARIA (Imbibe quality to enjoy extremely)
Aria project by Godrej Properties (extended over in 7 acres of land) is jumble of 1, 2, 2.5, 3 and 3.5 (1107 -2289 Sq.Ft.) perfectly-designed apartments where the space comes with real joy and thrill. So this perfect space defines the new level of development in Gurgaon as well as put option to opt to maintain the journey of growth. This 7 acres spread project gives right trail of modern amenities to float in a comfortable realm where you get everything under one-roof, so this way you will save lot of time and stay active completely.
3) GODREJ SIGNATURE HOMES (your signature your status)
Godrej Signature Home" Gurgaon which is a combo of 3 BHK + utility, 4 BHK + utility and 4BHK + utility + study apartments designed to design real comfort for all under one roof. Also its modern amenities are extra USPs of the project which brings gush of comfort and some zeal into the day to day lifestyle where you just have everything in front of you to explore and enjoy.
4) GODREJ OASIS (Your real oasis for real life)
This oasis is a right home to get a sweet home in the form of meticulously crafted apartments in the form of 2, 2.5, 3 and 3.5 bedroom apartments where you are completely free to anoint your own thought space. Each of them is intended to keep the happy balance between everything like of nature, freshness, comfort, luxury and privacy all.
5) Godrej Icon (Your home ICON is right here)
This icon is implemented for rightness to hold by all the people who desire for a home called space which is there to float in sweet water to give what is important and have an impressive way of living life where limit is the only limit. This only also comes with capacious 2.5, 3, 3.5, 4 and 4.5 BHK apartments to give just right ambience to enjoy throughout the time and have a lifestyle that defines its high degree of exhilaration. So just be ready to avail what you really want to.
All these projects are available at the same booking amount and that is Rs 50, 000/- only which gives freedom to select a home of choice and that too with the modern features which has its own individuality to present and make good benefit.
These are the top 5 residential projects in Gurgaon by reputed Godrej Properties which come with exceptional benefits in terms of living which is replenished with the amenities that are absolutely there to bring it on the right ambience to experience, and its location in Gurgaon which is strategically located there as it a destination of profits growing immense job opportunities and now the influx of residential projects which different ideas and different requirements.
Let's check what Gurgaon has to give us:-
Dwarka Expressway, National Highway-8, Mehrauli-Gurgaon Road, Sohna road Gurgaon, Golf Course Extension Road, Golf Course Road,  adds sugary points to Gurgaon
IGI Airport and Railway Station provides platform to travel comfortably
Inter metro connecting entire Gurgaon with Delhi and intra "Rapid metro" with 6 leading stations are truly vital inceptions to connect Gurgaon beautifully to other regions and make travelling a child's play
Well planned entertainment malls scattered well in Gurgaon adds right platform to enjoy happening life
Influx of reputed schools, planned malls, sterling hospitals, known hotels, prominent institutes, useful retail shops, banks, quality restaurants outstretched over Gurgaon to make an easy precinct to live in and make a comfortable day to day life which is filled with high relieve.
Central Business District (CBD) is another comfy to the location Gurgaon, now your dream of expanding business is so true here
Nearness to Delhi, Faridabad, South Gurgaon, Manesar, etc. retrenches the entire journey of travelling for the people living in Gurgaon to make their travelling to the leading areas bit manageable all through the time
Gurgaon is dotted as a destination multiplying the opportunities of job to fetch lucrative profiles where you are gratis to get work in a company you like the most and also live in a dream home that is planned for the betterment of Gurgaon as an investment realm and for to bring sea changes in the lifestyle
Enjoy your travelling even better with the easy services of buses, auto rickshaws, sharing auto and now even grand plus quick cab availability by OLA, UBER, Taxi for Sure, etc. has made travelling as easy as ABC, so make travelling and living both better this time.
In a nutshell, all these projects presenting core benefits to deliver exclusive lifestyle which has so much to offer, so the only idea to unveiled these projects is to make it feasible to get a valuable asset that standpoint with points to multiply the growth of the capital and let its buyers grab what they expected out of it.