Curry is a type of dish that is partly made of gravy and partly of lentils, vegetables or meat. Curry is a vital part of Indian cuisine though the term curry itself is not of Indian origin.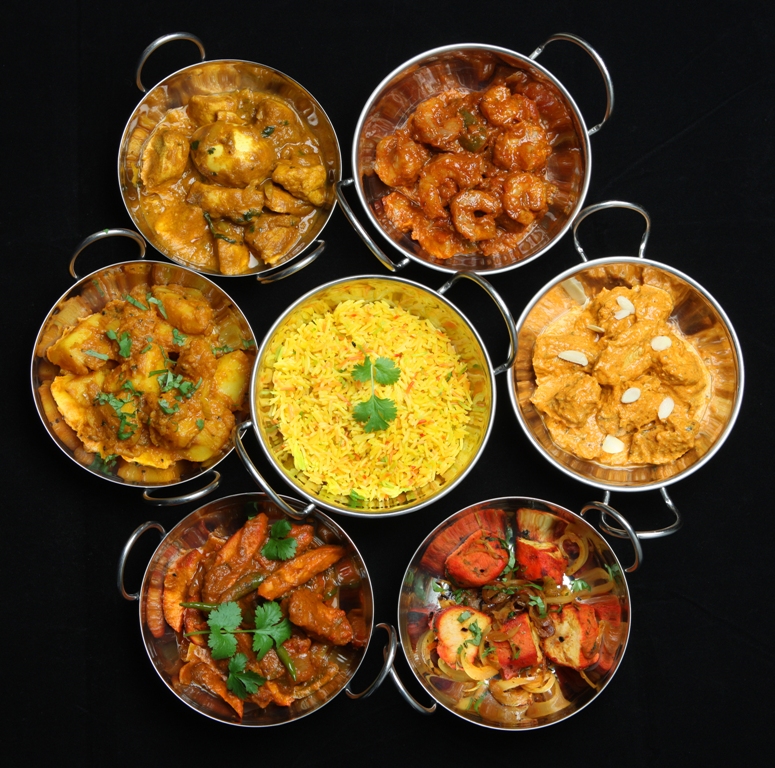 It is said that it was the  Portuguese who used the term ' Caree ' or' Carri'  to denote broths made of pulp made of Indian nuts and butter. Indian have always used separate names to refer to curries like Vindaloo, Rogan Josh etc.
Bengali Curries
It is most noted for use of 'PanchPhoren' – a blended concoction of five spices such as mustard seeds, aniseed, fenugreek, nigella and cumin. Also, Bengali dishes bear the flavour of poppy seeds, turmeric and mustard oil with sweet taste of nutmeg, cardamom and cinnamon.
Kerala Curries
This cuisine has great variety. You have the quintessential fish curry made with Kokum, coconut, curry leaves, mustard seeds and many native spices. There is the Kadala curry made of black chanaconsumed withPuttuwhich  aresteamed cylinders of coconut and rice powder. Aviyal is the vegetarian concoction made of seasonal vegetables, drumstick, ash gourds and yam. Eruserry is a curry prepared out of lentils and vegetables and ground coconut paste. This curry also includes pumpkins and beans. Thoran or coconut based vegetable curry is a staple. Mutton or chicken stew is made of chunks of chicken or mutton cooked in a light broth made of coconut milk.
Tamil Nadu Curries
The Tamil Nadu coast has lots to provide in terms of food and spices. Pepper or black gold is a vital ingredient. This makes Chettinad cuisine, one among the spiciest in India. It is famous for its variety of flavours- star anise, pepper,etc.A serving of fresh Chettinad chicken emits an aroma of ground spices such as turmeric, tamarind and bay leaf. Vatha kulambu in Tamil cuisine is a special vegetable curry, usually made of onions. It has the flavours of tamarinds and jaggery. It is made with stewing technique like another Tamil favourite- the Sambar. The latter is a lentil based stew filled with vegetables.
Goan Curries
Goans are passionate about their food. Goan curries are doused with vinegar that works wonders with meat. The Portuguese ruled over Goa for more than 400 years and so their influence on cuisine is very evident. Goan sausages are sliced thinly and cooked with chilli, potatoes, tomatoes and salt. There are wide varieties of Goan curries: cafreal, evergreen fish curry, xacuti, pork sorpotel, coconut kofta, sweet potato curry and the famous vindaloo.
Nagaland Curries
In case, you consider Chettinad cuisine to be too spicy, Nagaland's curries will simply blow your mind. Spices like BhutJalokia or Raja Mirch are used commonly. The fiery chilli is also popular in the North East.
Assam Curries
A popular dish in this cuisine is Khar which is made with pulses, raw papaya and any main ingredients like mutton or chicken. Another winner is duck curry prepared using local spices, bottle guard and pepper. A spicy and light curry called Fish Tengais an Assamese delicacy. It contains besides fish, an ingredient called OuTenga or elephant apple.
These are some of the typical curries featured in Indian cuisine.