The IT market is flooded with specialized IT helpdesk services that can assist you in offering amazing solutions and ease your pain. However, most of them are heavily priced that only the few can afford.
It is imperative for businesses to have effective helpdesk software solutions in order to keep customers happy, and see business grow. To help you started, we have made a list of some of the best and free open source helpdesk software solutions that can significantly assist you with no cost.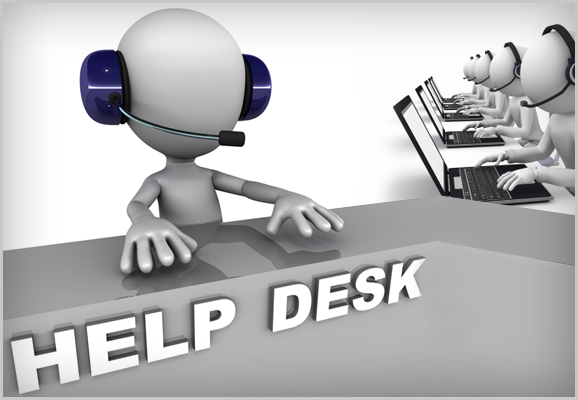 1. Freshdesk
Freshdesk is undoubtedly one of the best IT helpdesk open source software available in the market. It ranks fourth on the Capterra's rankings of top 20 customer service software providers.
Freshdesk makes it easy for customers to get in touch with businesses. It offers amazing levels of support solutions that aid businesses to grow exponentially.
Some of the most beneficial features of Freshdesk include ticketing management; starting from getting customer information, seeing ticket's status to viewing and managing ticket properties. Freshdesk also offers multi channel support in the form of unlimited twitter and Facebook accounts, Integrated Live-chat and multiple incoming and outgoing mailboxes.
It is super easy for customizations of layouts and galleries, and fantastic with integration of applications. With Freshdesk, you can easily prioritize exclusive customers based on SLA policies. In addition, you can easily turn all emails and tickets into many knowledgeable articles. Most importantly, Freshdesk allows its users to use 16 different languages. Moreover, you can also get access through responsive mobile-friendly sites.
The only hitch with Freshdesk is that it doesn't allow gamification at free level, but it only makes sense to have gamification available only for larger stores. In the case of one-person shop, having a free option is still a tempting offer.
2. Mantis Bug Tracker
Mantis is powerful and simple web help desk customer service software. It is built on PHP and supports Linux, Windows and Mac OS X on the server side. It has amazing compatibility with Firefox, Google Chrome, Safari and Opera. The users of Mantis Bug Tracker allow various levels of access to different users depending on projects and roles of these users. It also tracks issues that have been resolved via RSS feeds.
One of the key most benefits of Mantis Bug Tracker is it's add on plug-ins. Mantis BT plugin system allows third party plug-ins. There are over 50 plug-ins on the Mantis BT-plugins organization on GiftHub that helps in doing cool things like tweeting a notification whenever an issue is resolved or even at times of sending text messages or updating statuses in external project management systems.
Mantis BT plays a pivotal role in keeping teams and clients updated on certain issues and comments whenever the need be. It is also highly customizable IT helpdesk open source software that lets you customize your notifications and workflow.
3. Bugzilla
Many private and public organizations prefer using Bugzilla as it allows organizations to track almost all outstanding bugs in products, and assists software developers to communicate and keep a record of all security bugs and threats that are found in products.
So how does a bug actually look under the Bugzilla system?
A typical bug would have all detailed information in order to help software developers to come up with cost effective solutions quickly and easily. Make note of, a detailed description of any bug is highly sensitive.
With the objective of offering secured access, Bugzilla has some of the best built-in controls in the product itself that offers varied levels of access for its users and only a small group of trusted users have access to sensitive data. Whether you are a trusted user or not depends entirely on your email address. If you provide an email address that belongs to a particular organization, it is assumed that you are a trusted user.
One of the most distinguished features of Bugzilla is that it remembers all your queries. However, installation for non-Linux administrators can be quite daunting. Moreover, the system isn't customizable.
The point is, if your needs are pretty basic and simple, Bugzilla is invariably the right choice.
4. osTicket
osTicket is a very popular and heavily used open source support ticket system. The customer portal is seamless, and easy to navigate. It contains all requests and solutions related to customer problems. All types of customer queries are routed via emails, web forums and phone calls into easy-to-navigate, web based customer support portal.
OsTicket offers some of the coolest features to all of its users, for free. They have Auto-Response Templates that can be easily customized, easy streamlining of tickets to the right department for faster responses, super ticket locking mechanisms that help in avoiding dual responses for same queries, auto-reassigning of tickets to staff or team of staff, creating unlimited number of Service Level Agreements (SLA) plans.
As far as submission of tickets is concerned, users just need to login using their email and ticket ID. One does not really have to go through lengthy registration process for it. Even if you want a brief overview of the ticketing system, dashboard reports come in handy. You can easily view the performance and usability of your help desk.
Some of the most liked features of osTickets include as previously mentioned, unlimited SLA plans and ability to add logos, images and videos to the tickets.
Parting Thoughts
If you think the time is right to get effective IT helpdesk services, look for free open source software that can help you save some money and get you practical solutions to all of your help desk problems. An annoyed customer can jeopardize your business to great conspicuous extents, and the best thing to avoid such situations is by employing a better system. Exploring open source options is a splendid way to help ease your discomfort. Not only are these IT helpdesk options remarkably helpful but are also cost-free. It's time to start utilizing such tremendous services that these IT helpdesk software solutions have to offer.