Although anyone with a degree in health administration, especially MHA grads, should expect to see growing demand in their field in the coming years, healthcare institutions are becoming far more selective in their hiring process. As a result, it's also a bit harder to earn a job in health administration than it has ever been. If you're proactive and follow some of these suggestions, you'll have a much easier time getting that job that your MHA has earned you.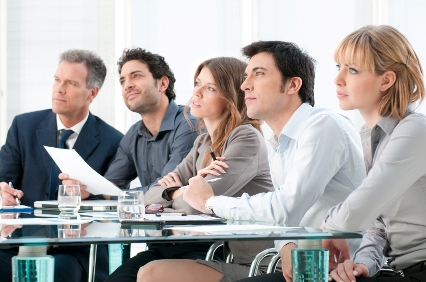 Whether you're still in school or you're a recent graduate, you should take the time to intensively research your local healthcare markets. Regardless of how much you learn in your degree program, you need to be deeply familiar with the market that you're trying to enter if you aspire to be an effective healthcare administrator. This means that you should start narrowing your focus and researching not only the broader healthcare market in your area but the specific healthcare market that you want to pursue as a future career option.
Additionally, the more you understand the nature of certain hospitals and healthcare facilities and what their plans are for future growth, the more that you'll be able to understand why health administrators make certain decisions. Analyzing and understanding real decisions like these will give you practical knowledge that will make you a more effective health administrator.
Even if you have a masters degree and don't think that you should work for free, understand that you would benefit greatly in the long run from volunteering or taking an unpaid or lightly paid internship. Many healthcare institutions have limited hiring resources, which is why there has been a spike in internship openings. However, once an institution can afford to hire another MHA graduate, they're going to go straight to a volunteer or intern that has earned their respect.
Don't forget to attend networking events after you graduate. While intercollegiate networking events and job fairs make it easy for you to network in school, there are still plenty of professional networking events that you can find almost anywhere that can help you make key connections that will help you land a future job.
Maintaining Common Professional Skills
Aside from these techniques that are a bit specific to the healthcare industry, don't forget to polish your common professional courtesies. Try to have lunch with experts in the industry and learn how they achieved success, polish your resume and LinkedIn profile so that both jump out of piles of applications, and don't forget to send 'thank you' emails or letters to anyone that has helped you along the way.
Earning an MHA Instead of an MBA
If you're reading this because you weren't sure whether an MHA would benefit you or not, it's important to note that earning an MHA is more convenient than ever with online universities. Model programs like USC Onlinecan help you get your degree while you hold another job, hold an internship, or take care of your family. If you're not sure whether you want an MBA or an MHA, read an article relating to health administration so that you better understand the specific benefits of getting an MHA instead of an MBA. Follow these tips and you'll be able to land a job even in a tough market.