Financial analysts are expected to be strong in the management of budgets and accounting and compliance backgrounds to explore and analyze historical financial data, predict future results and drive process and policy improvements. The financial analyst position is accountable for reviewing larger investment proposals for return on investment, investigating a variety of internal financial and operational issues, and staying familiar with up and downs of the industry, its conditions, and activities of competitors.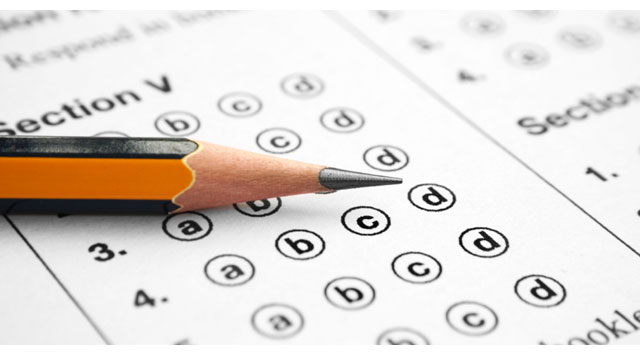 The finance jobs aptitude tests questions and answers are based on requirements of a firm but the basic capabilities of a candidate will be similar.
Principal accountabilities covered in financial analyst aptitude test are as follows:
Should be able to investigate operational and financial results and make recommendations for improvements.
Efficient to conduct cost-benefit analyses.
Ability to review capital budgeting proposals and make corrections and making acceptable by the management.
Capability to create forecasts of future business conditions using multiple scenarios.
Should be capable to review and recommend different types of investments based on risk and return analysis.
Stay familiar with developments in the industries in which the company operates.
Should prepare and update a competitor analysis.
Should be capable to create financial models using electronic spreadsheets.
Should be able to create PowerPoint presentations summarizing the results of analyses and present the results to senior management.
Should be efficient in analyzing current and past financial data and performance.
Should be able to prepare reports and projections based on this analysis.
Should be capable of evaluating current capital expenditures and depreciation.
Should have enthusiasm for exploring investment opportunities.
Establishing and evaluating profit plans in an innovative manner.
Should be capable of identifying trends in financial performance and providing recommendations for improvement.
Should be efficient in providing financial models and forecasting.
Key skills required for an efficient financial analyst are:
Knowledge of financial statements and analytical techniques – Financial Management, Management Accounting, Accounting Fundamentals, Financial Analysis.
Willingness to question assumptions, explain analyses and form conclusions- Logical Reasoning.
Analytical Skills- Abstract Reasoning, Quantitative Aptitude.
Communication Skills- Verbal Ability and Verbal Reasoning.
Analytical financial skills- Financial Analysis.
Long-term financial modeling- Excel Modelling, Statistics, and Probability.
Model test details for financial analyst are as follows.
Finance analyst aptitude test- 70 Questions 95 minute verbal Ability –             08 Questions 08 minutes
Verbal Ability –             08 Questions 08 minutes
Verbal Reasoning –       08 Questions 11 minutes
Quantitative Aptitude –    15 Questions 15 minutes
Logical Reasoning –      08 Questions 08 minutes
Abstract Reasoning –     08 Questions 14 minutes
Financial Analysis-        16 Questions 16 minutes
Excel Modelling-             05 Questions  05 minutes
Statistics-                       09 Questions 10 minutes
The test patterns may vary from entry-level employees to employees with work experience above 2 to 5 years. These tests are also used to assess existing employees to analyze their skills periodically. This questionnaire may vary from firm to firm but basic structure will be same. Some firms may include psychometric tests for better assessment of the candidates.