Kindergarten, also known as pre-school is the first step in a child's life towards his/her future. If you are residing in Singapore, then you can find many options for your child. When your child reaches 3 years of age, it becomes your responsibility to find the right kindergarten, which can guarantee you wonderful services.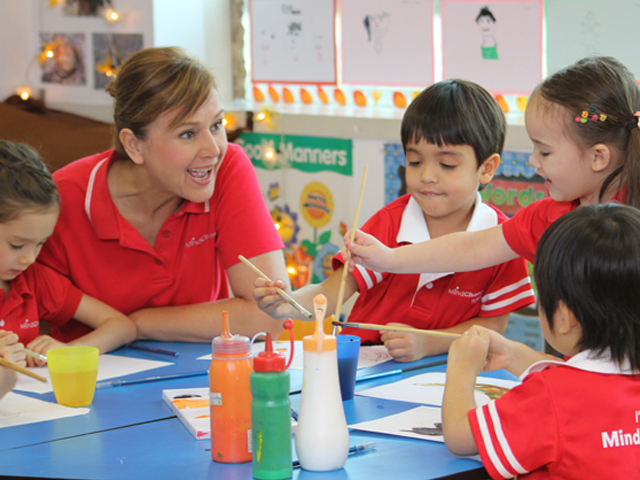 Kindergarten
When your child becomes 3 to 5 years of age, it becomes difficult for you to take care of the household chores along with looking after the toddler. Kindergarten has become the most opted place for mothers all around the globe since the caretakers not only guarantee keeping your child safe, but will also teach about the social skills and developing learning abilities.
Finding the Right Kindergarten
There are many factors to consider while finding the best kindergarten in Singapore for your child. Some are listed below.
Teaching Faculty
The teaching faculty available in any pre-school should be qualified enough to educate your child with the requirements of life. There are special programs that are exclusively available for training the teachers, who enjoy being around little kids and also teaching them about the values of life. After training, they will be issued with certifications, which hold mirror to their skills and potential.
By going through the certifications and license of the teachers, as issued by the respective educational associations, you can decide whether to get your child enrolled in any particular kindergarten.
Programs Offered
Every child has its own mindset and the capacity level. Children, who are 3 years old cannot easily grasp and understand the activities that are fit for 5-year-old children. Hence, the kindergarten comes up with different activities based on the skills of each batch of children. While enrolling your children, make sure to know and understand the activities offered from each institution.
A well planned training program always includes activities that can look after the holistic development, active learning, integrated learning, etc, and other such skills in your child.
Hygiene, Health and Safety
As you already know, the immunity of small children will still be in developing stage. Exposure to even minute amount of microbes can cause severe effect on their health. Hence, before choosing a kindergarten, the first thing to consider is to look whether the services can offer clean and well maintained premises.
The kindergarten that is not only well maintained, but can also offer guaranteed safety against communicable diseases can always be the best choice for your child. You will be handing over the authority of looking after your child, temporarily to the teachers. Hence, look for the services that offer complete security from the time you drop your child till you take them home.
Legal Status
When you enter a main office, you can often find the certificates that are photo framed and hung on the walls all over the place. If you do not find any certifications regarding the registry of the school, then you can always directly ask the principle to show you the authenticity certificate. By doing so, you can stay assured that your kids are in good hands.