In the era of rapidly evolving technological environment, a reliable advisor can enhance the value of your business with technology. They must not only provide relevant insights but also deliver a combination of proven expertise, strategic vision, and practical experience.
Simply put, an IT consultant works in partnership with clients, advising them how to use information technology in order to meet their business objectives and overcome problems. They work to improve the structure and efficiency of IT systems in organizations.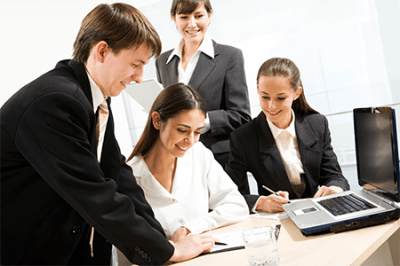 Job Description of an IT Consultant
IT consultants are contracted to work with industrial and commercial clients who seek help and advice about IT problems.
A typical project involves –
Consulting staff
Answering feedback
Training users
Defining objectives
Compiling and presenting information
Installing IT systems and software
Repairing computer problems and removing virus
A flexible attitude to working patterns is also helpful as travel will be a basic requirement of the job.
Benefits of Hiring An External IT Consulting Company
A good IT consulting company adds to their collective expertise by hiring highly trained professionals. With them, you will have relevant advisory and implementation advantages giving the most effective IT advice for the functionality and security of your systems. This is significantly better compare to the in-house staff or a single IT expert. The expertise also includes collaboration with various IT partners to provide the best IT Support.
IT consultants have plenty of experience in implementing projects for a significant number of organizations. Having gained experience from those projects, IT experts can bring tremendous expertise to the company. Developing a project scope, changing management plans, or working with different levels of management is familiar territory to a good IT consultant.
Professional IT consultants utilize different tools, methods, and procedures depending on the problem. They choose the right tools for the specific business needs. Moreover, they will provide the most advanced tools needed for the business.
Expertise, experience, and right tools will lead to faster deployment. When you use the expertise of these external IT professionals, you will have less room for errors in both planning and implementation of your changing process. In the end, it simply allows for faster and more efficient deployment.
IT consultants know their competitors well. They keep with the latest trends through real world experience, training, and constant upgrading. They know how to integrate the latest software, hardware, and network applications to your systems carefully. They also know which type of technologies are worthy of investment.
Having experience with various processes before, an external consultant brings independent point of view and objectivity to what needs to be done. Every change will be met with a degree of resistance especially in the planning stages and immediately upon deployment before change is accepted. An IT consultant can help facilitate the discussion with shareholder's questions, concerns, and apprehensions.
While you get specialized expertise, you can work with consultants on as needed basis. While you may pay on an hourly basis, your consulting investment will actually save money in the long term.
Before hiring an external IT consultant, it is best to check out their services and the projects that they have done previously. This might prevent you from choosing a bad consultant.