Are you preparing to go out on your own and rent a salon suite? All it takes is a firm client base and a savvy business sense that will help you succeed in the business. But before you start rushing into the field, go through these tips to help to make a smooth transition.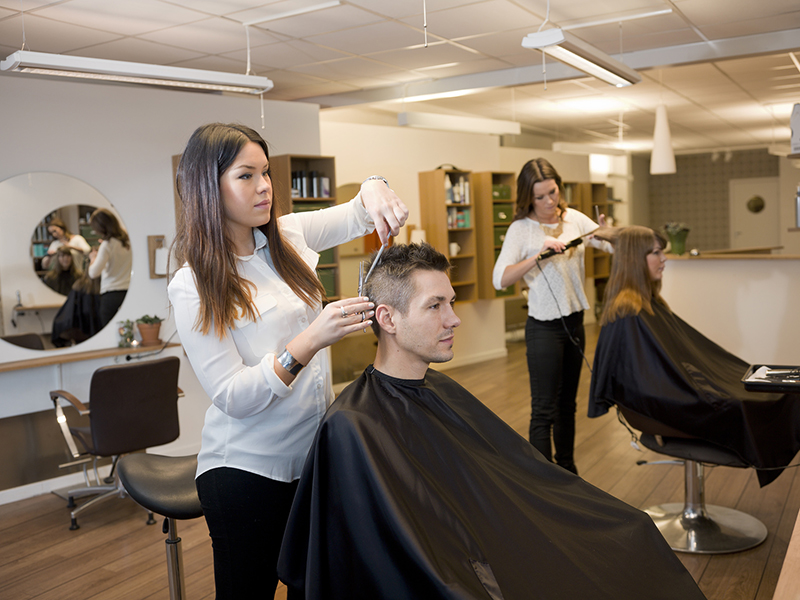 Prepare a Client List
It is advised by most researchers in the field that before going solo into the salon suite world, a renter should possess at least 60 to 250 clients who are faithful enough to stick through your transition. If most of them follow you to your salon suite, you have better chances of surviving the transition well. However, if you plan to work full-time, the numbers go a little higher up.
Experts also recommend that getting a list is not much of a big deal and a smooth transition is seldom guaranteed if you are not booked for at least 85% of your available hours. To obtain a maximum number of clients, try to generate means of mutual interest which allow stronger relationship-building and help you get the contact details of your potential future clients that will follow you through the transition.
Another potentially rewarding way of generating connections is through the social media, and it works perfectly well if you don't wish to hand out business cards.
Make an Affordable Pricelist
It is advised not to cling to an immediate price hike following a transition into a salon suite. Since your clients supported you through crucial times, it does not sound like a very good idea to reward them with an expensive price list. Some renters even go to extra lengths facilitating their older client base by increasing the rates for new clients while offering their usual clients the good old ones.
Estimation of the Expenses
The biggest expenses incurred in renting a salon suite are inventory and rent. Experts that have years of experience in the salon industry advise compiling start-up and weekly costs of the project. Some of them are:
Costs for a Start-up
Due deposits to suite owners
Rent and items for décor or extra furniture
Renter's insurance
Subscriptions for magazines
Fees for setting up credit cards
Bookkeeping services
Door signage
Appointment or scheduling system
Monthly Expenses
Supplies
Accountant salary
Laundry
Rent
Setting aside money for taxes
Phone billings
People who have extensive experience in this booming industry state that their largest expenses had been rent and ongoing supplies. To optimize your fixed rent costs, it is advised choose the suites that fall into your suitability criteria. Your preferences can be a larger one which has numerous windows, or some might prefer a smaller one that has no outdoor view. How far is it from the city center? A location far away may turn even your most loyal clients towards salons that are located nearer.
Doing the Math
This is the part where you will realize if you were built for business or not. If you don't possess a good head for math, it will be impossible to estimate your income through the number of clients you will see in the first few months of your launch. Even harder is to find the difference between this income and your true expenses. Thus, most of the experts recommend stepping into the salon suite world with savings of at least three months.
Exploring the Business Management Tools
This may include tax, scheduling software, and POS. Salon website or simple W-2 can serve as a useful alternative if you don't plan to hire a receptionist. In fact, most salon suite renters state their 90% of bookings occur through their online portal, and it is much better to fix a separate cell phone for your business dealings.
Author Bio:
Samantha Grace is a Salon Suit Owner and a part-time blogger. She started small from her Concept Salon Suites some time back and had experienced tremendous growth in her business ever since. You can also follow her work on Twitter| Facebook| Google Plus.