Now that winters are round the corner and days are much chilled, the cool winds brings a few skin problems along with it self. Some people experience hardness, roughness and irritation of skin. Winters result in poor widened capillaries and blood circulation and as a result skin suffers.
Without proper care, dry skin in harsh winters can lead to bleeding and cracking, and the problem gets worse with time.  So, now it's the right time to think about the ways to protect your skin from damage that winters elements can cause.
To reduce redness, chapping, itching and other skin related problems, and keeping skin more healthy and comfortable this winter, try these essential tips.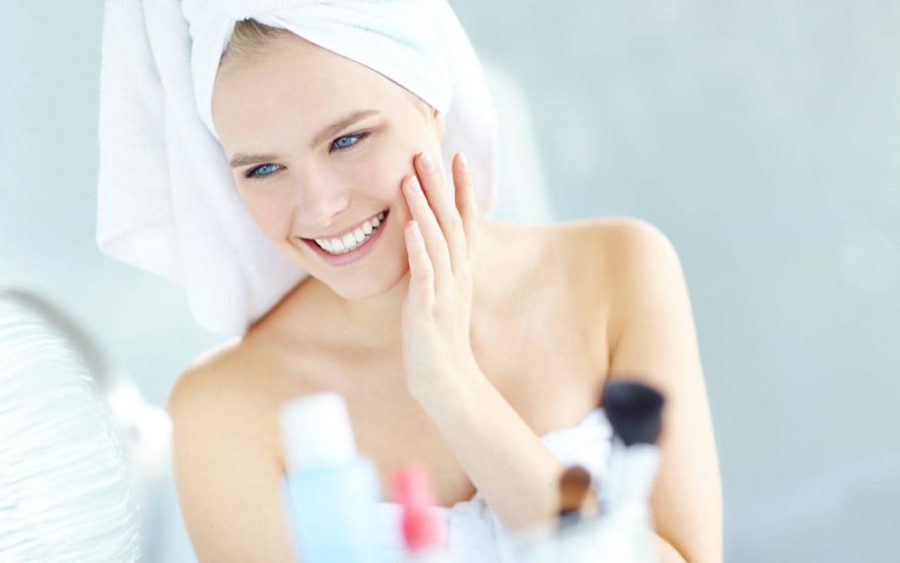 Use Lukewarm Water
Hot baths and showers feel like bliss in the chilled winter season. When you could particularly for washing your hands and face opt for lukewarm water.  It avoids stripping away the essential oil from the skin. Also make sure that you use a moisturizing  or non drying soap to prevent dry or itchy skin
Moisturize Immediately after Bath
There is no doubt that moisturiser is your skin's best buddy especially in winters. It keeps your skin soft and moist  and retains the dampness better.  Moisturising is not only essential for flaky and dry skin, but people with regular skin type should follow this routine too.Always apply moisturizer often and after bath.Keep a bottle near shower stall or shelve in your bathroom, and apply every time you wash.
Keep yourself Hydrated
Winters have a psychological effect on people, they tend to consume hot beverages or  drink less water. It is important to hydrate the skin  during winters. So, drink more water and carry a water bottle with you whenever you step outside. Little warm water with lemon can also be refreshing. Hydration is very important for the well being of skin throughout the year.
Protect your Skin
Always wear scarves and gloves to protect your skin from cold rain, snow and winds in winters. Winter sun can be as harmful as summer sun. So, don't forget to apply sunscreen when you step outside.
Oiling
This goes even without saying a word  and can't stress enough on how essential oiling is for your skin. Olive oil is the best solution for all your winter's woes. It is infrequent that not only makes food tasty and healthy but it is good for your skin too.  Apply often and after bath and get a smooth happy skin.
Eat Healthy
Eating right and healthy is the secret of beautiful skin. When temperature falls, we cannot stop but start munching on junk food. Try something nutritious and healthy this winter instead of fried goodies.  Eat a lot of dry fruits, nuts and oils good for your skin.
These are some essential skin care tips for winters. Get the perfect look with useful skin and hair care tips for all skin types at Qua Salon.  Get in touch with us!