In the modern world, there is a competition all around us, whether it's a personal life or professional career everyone tends to represent themselves more intensively different from others. However, if we focus on professional careers, then mostly individual's like to represent themselves better than others. Thus, the main medium of this rivalry is also has influenced the advancement of technologies such as by the art of Logo designing. Therefore, every professional intends to show himself differently and one of this source to show diversity is through Log Designing. Moreover, there are few tricks that assist to craft the best Logo Designs so all creative artistic mind peoples: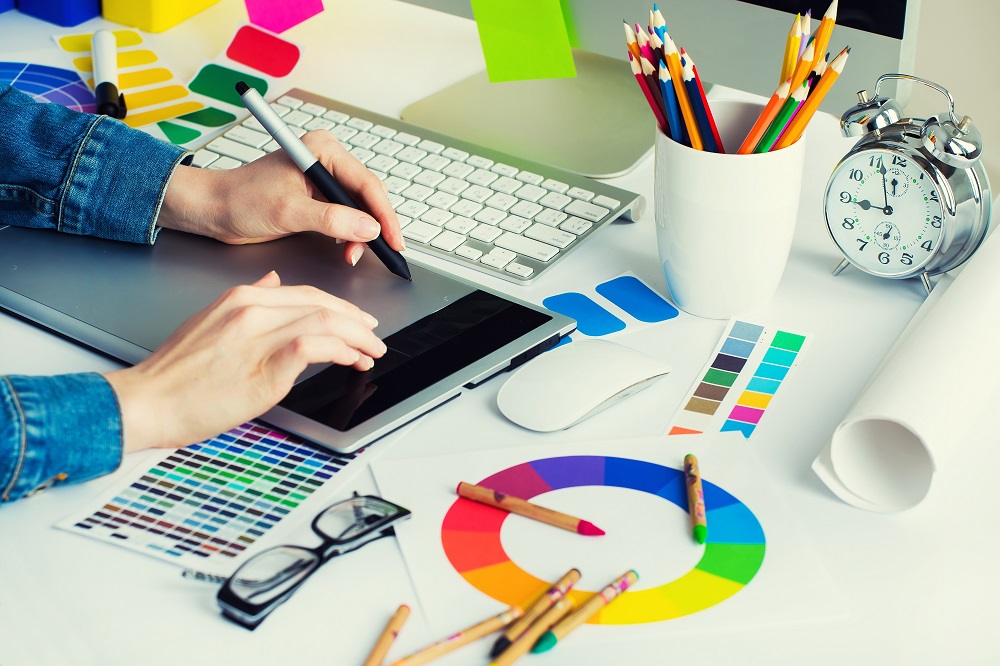 Suitable logo design:
While thinking about a company, first thing which strikes the mind of a customer is the Logo of that company. For instance, if a person came through a catering business and its logo comprises of some cartoon characters with a bright background, it will pull back customer's interest regardless of its reputation in the market. A logo should be subjected to food-related items to decrease the suspicious thoughts arising in mind of new customers. Going out of the oriented zone would definitely result in loss of business.
Sharing the logo design among close contacts:
Before launching a logo and finalizing it, the authority should share it with the close friends and family and ask for suggestions and comments regarding it. A logo is a thing which lasts in everyone's mind and became the symbol of a company. Taking an example of a Chinese company getting all the hype last year by indulging in good affairs had an attractive logo which automatically attracts may customers and gained popularity in short period of time.
Choosing colour combinations:
When we are talking about colours, the thing which comes to mind is bright colours and its combinations which ultimately pulls customers towards it. Using dull colours or simple white colour was in popularity a long time ago, but to stand out of the crowd, one should be unique and different so that people recognize it. Some basic steps while making a logo would help you to make it convenient for people to gain access fast.
Use a specific pattern of 2 colours or 1 gradient
A unique colour combination should be finalized and the same colour will help to recognize site by regular visiting customers.
Contrasts should be attractive providing long-lasting effects in customer's mind.
Choosing the best position for a logo:
However, placing a logo in a particular box or space is an essential step. Uneven positioning leads to distraction and creates an irritating view. Equal space on four corners should be chosen. For example, a quarter of the width space should be used under the logo. This positioning will make a logo gives an impact of a piece of perfection.
Important factors in style guiding:
Style guiding is the core of a logo. Some style guides focus on colour, size, space and font of the logo. An ample number of examples should be provided before heading towards the final step. A person should keep this in mind that logo on screen gives completely different impact compared to its printed form. So a balanced logo, providing space to breadth for the design, choosing the stylish font with monochrome logos on the white, coloured or black substrate should be kept in mind.
Author Bio
Ellen Barkin is an innovative website designer working for a reputable Media and Monitoring centre in the United States of America. She is efficient and recognized as one of the utmost Creative Logo Designers in US in regards to her professional skills.