If you run a business that's either located in or closely associated with Las Vegas (or "yes"), then you should realize that you really have your work cut out for you. Vegas has a reputation for elaborate productions, glitz, and excess. Texas may insist that everything is big there, but Vegas can justifiably brag that it has "over the top" pretty much locked up!
So what can you, as a business, do to give more vacationers that Vegas feeling, and consequently attract more business?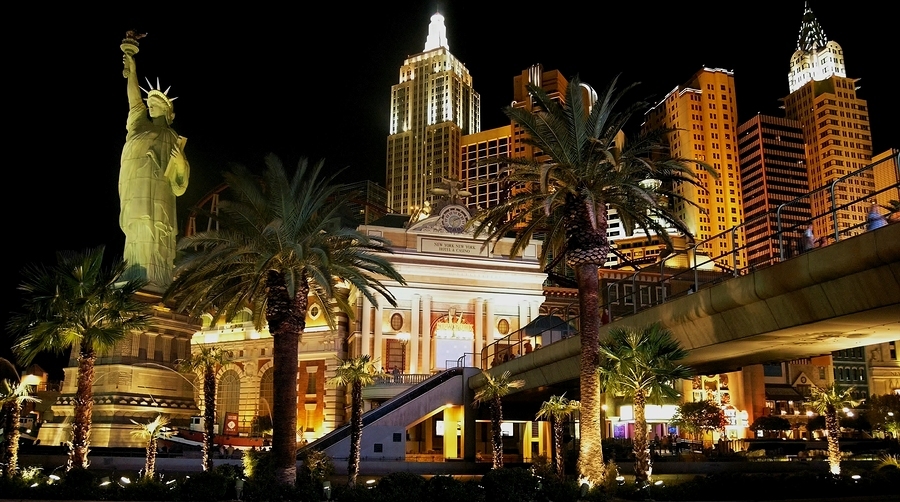 Let Random Chance Be Your Guide
Considering Vegas' association with gambling, it's only fitting that we begin this way. So, in the spirit of chance, why not put a promotion in play that gives one lucky, unsuspecting customer a bonus upgrade to their goods or service? That's what happened with "The Ultimate Vegas Upgrade", where the occupants of an entire airline flight were surprised to learn that they were about to go on an entirely unexpected adventure, and a lucky few got had even more awesomeness piled on top of it.
If there's anything cooler than consciously participating in a promotion and winning a prize, it's winning something awesome clearly out of the blue, without realizing that you were even in the running. It's a double surprise: yes, you were eligible, and YES you won! But speaking of customers opting in …
Hold An Actual Contest
At first glance, that sounds like too obvious an idea to even bother mentioning, but just go with it. Since this is Vegas, it can't be just ANY old contest; it needs to be something where the prize best reflects the character of the city, its vibe.
Maybe it's a hotel upgrade, or tickets to a show. Perhaps it's some common service or convenience that people don't usually take into consideration when they're on vacation. It could be something as mundane as a haircut or pedicure, for instance.
Granted, there may be some limitations to this idea based on the kind of business. Pet stores, for instance, would be hard-pressed to come up with something that people would want or need while staying in Vegas. But then again, you never know.
Team Up With Several Businesses
Consider getting a bunch of businesses together and create a promotion with each establishment contributing one element of an ultimate night out in Vegas. That could include businesses such as a limo service, bars, restaurants, clubs, health spas, clothing stores, and yes, of course, casinos.
This is something you can either offer to in advance to tourists who are putting their Vegas vacation together or allow customers who are already in the city to do an upgrade.
Do A "World Tour"
Speaking of packages, consider this. There are a bunch of themed tourist spots in Vegas, highlighting real geographical locations like Paris, New York, or Egypt. Why not put together a promotion and call it a "World Tour"? It could be called something like "See the world without leaving the city!", or something like that.
How About A Magical Mystery Tour?
With profound apologies to the Beatles, you could organize a tour that, instead of globe-trotting, gets your customers in to see whatever magicians happen to be performing at the time. Who doesn't like magic shows, especially the way Vegas does them? This could be a cool, magical, venue-hopping experience.
Tying It All Together
Bottom line, unless you're dealing with obsessive gamblers who are going to Vegas for just one thing, the average tourist wants their own sliver of that unique experience that is Las Vegas. Whether you do it on your own or team up with other businesses, you need to make sure that your goods and services carry a little of the city with them.
And don't forget the value of advertising these perks online. When people plan a vacation, the Internet has become the go-to resource for getting things done. Be mindful of Internet searches, and if you're establishing an Internet presence and hope to push this idea to would-be tourists, make sure that your text is rife with keywords such as "Vegas" "vacations" and "special deals".
Good luck!