It's a common goal that unites experienced and aspiring entrepreneurs alike: making an impact on the world alongside a lucrative living. From large corporations to small start-ups, the dream to contribute to the local or global community is one in which philanthropy serves as an essential key.
For many visionary leaders like Pete Briger of Fortress Investment Group, the measure of a company's integrity and business prowess is directly related to the involvement in philanthropic endeavors. So what about your company and the relationship it holds with your community? You might ask yourself whether or not charitable actions like fundraising, sponsoring and volunteering are worth your resources. The answer is simple: yes. In fact, it might be one of the best PR moves your company can make.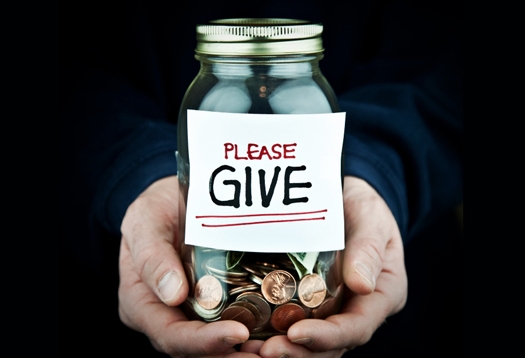 The Nature of giving
Philanthropic ties to the business world have existed since some of the earliest societies, but as a concept it has flourished in the last century and has experienced a huge surge in recent decades.Entrepreneurs, politicians, activists and other public figures have learned to harness the power of this concept through a variety of methods on the local and international scale by:
Volunteering
Donating and sponsoring
Organizing events and workshops
Establishing foundations
Contributing skills and knowledge
Campaigning and petitioning
Promotingethical, sustainable business practices
With the advent of social media, businesses and charities alike are in an advantageous position for drawing in supporters and providing up-to-date coverage of a specific issue or occasion. Leaders such as Richard Branson and Bill Gates have mastered the art of selling their brand through punchy, informative tweets drawing awareness to their respective causes. As well as your hands-on work, you can increase your exposure tenfold with a few timely tweets. When it comes to community involvement, presence is everything – and clients and supporters alike have come to expect active involvement from businesses of every size and shape.
A win/win situation
Expectation is a key word here. When companies strive aboveand beyond to reach a wide and/or specialized clientele, what is expected of a company is a minimum goal. As consumers become savvier about how the products they buy are sourced, they also start paying attention to the role that business is playing locally. This means that when consumersattend that charity run you've held to raise funds for a child in need, or watched that high profile campaign you've just backed promoting equality in the workplace, your name is going to stick with them. And they are going to feel good about buying your products, because through that purchase, they too are contributing to your supported cause.
It's a scenario where everyone wins, and it helps to cultivate a valuable relationship between you and your community as well as your colleagues. Volunteering at an event is an incredible way to build character, get to know one another and boost morale. People are happy to help out when it comes to a cause they believe in – and by valuing their dedication to that cause, you are respecting their values as well as giving them an opportunity to utilize their skills. It is also an excellent opportunity to build recruitment as interest in your company grows.
The Importance of Goodwill
Most importantly, conscientious acts of goodwill help the people who need it most. So when you are faced with the question: "Is philanthropy worth it?"if you are invested in watching your business grow, seeing your employees become more motivated, improving public relations and giving something truly valuable to the world, then the answer is a resounding yes.