Queensland's Andrew Dodt has won the 2014 Isuzu QLD Open played at Brookwater Golf and Country Club.
Beginning the last cycle six shots off the lead, Dodt discharged an amazing 67 today for a competition aggregate of 7-under 281.
He guaranteed the title by two shots from South Australian Tom Bond.
Having honed at the Brookwater Golf and Country Club as a beginner, Dodt was certain from the begin of the week that he could take out the title.
"I knew I was playing great and I know the course well. I had a decent approach and I adhered to that all week," said Dodt.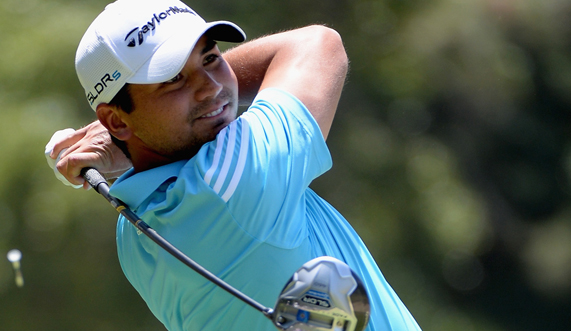 "Persistence was the key. I stayed patient all week, held tight when I required to, holed the putts when I required to and beat the competition."
Dodt played under the radar for the greater part of the last round until four birdies in his end six gaps pushed him into the lead, a birdie on 18 fixing the title for him.
"I knew whether I made a few birdies right on time to put some weight on, then get to the back nine inside a few of the lead that I would be a chance," included Dodt.
"I was lucky to do that and I am glad for myself for the way I took care of it."
This is Dodt's first triumph since winning the 2010 Avantha Masters on the European Tour and Asian Tour.
"This is my second win as a Professional so I am really pumped at this time. To win your State Open means a ton," included Dodt.
"I have buckled down in the last few months and it has paid off."
Overnight pioneer and consequent runner-up Bond required a birdie on the eighteenth to compel a playoff with Dodt yet a flounder put an end to his battle.
Completing the day on 3-over the card for a competition aggregate of 5-under 283, Bond was baffled not to have finished off the competition.
"Right now I am feeling unadulterated dissatisfaction. I hit it fine today to win agreeably however my putting let me down."
"At the same time that is the reason its such an intense amusement in light of the fact that you need to have everything working."
"It was great being in the last gathering in a competition like this and assuredly next time I am in that position I will improve."
Completing tied third on 3-under 285 were Matthew Griffin (VIC), Cameron Smith (QLD), Anthony Brown (VIC), Jake Higginbottom (NSW) and Michael Long (NZ).
Queensland's Kade Mcbride asserted heading beginner respects completing tied eighth with New South Wales Professional Brett Drewitt on 2-under 286.