So you have made the decision to "untie the knot" and are not sure what comes next.
First thing you must do – obtain a lawyer's service, ensuring you retain the services of a lawyer who specializes in divorce and other family court matters. Do not try to go it alone even if you are still on good terms with your spouse. These friendly feeling scan not be expected to last. You may very well start the proceedings friendly enough with your spouse, but as soon as the child custody, financial and property matters come up for discussion and negotiation, things will get a little testy.  You can count on it.
Under Ontario divorce law, there is a regulation requiring the divorcing couple to attend an information session in which options to divorce are explored. This regulation was mandated as an attempt to lessen the load on an over taxed family court system in July of 2011.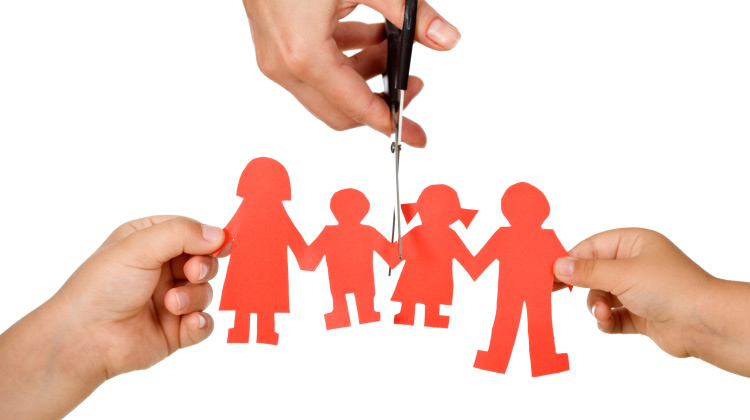 During these sessions couples are presented with alternatives to using the court system, and are offered the option of attending a mediation session – paid for by the Government of Ontario – instead of jumping straight to a court battle. In addition to easing the burden on the Ontario legal system, the sessions are intended to alleviate the financial burden on couples, as well as help with some of the emotional turmoil associated with marriage breakdown. After attending these sessions, should a couple decide that mediation is not going be of any benefit to them, they may proceed through the court system.
A lawyer will not be involved in the information sessions, but once you have decided to go to court it will be incumbent upon him to represent you and give legal counsel you. Your lawyer will do the speaking for you, even if you should decide to attend the meetings and negotiation sessions. As an aside, there is no requirement for either divorcing party to be present at these meetings, you r lawyer is legally empowered to speak for you – with the exception of deposition and discovery sessions.
Should you be required to attend these sessions you will be subjected to direct questions from the lawyers and will be required to answer truthfully. A record of testimony will be made for possible later use. Doubtlessly your lawyer will advise you to answer any and all questions put to you as truthfully as you can. Typically these sessions attempt to obtain information on the reason for the marriage breakdown, and unless adultery is at the root of the conflict, they are fairly straight forward and not too emotionally taxing for all concerned.
At this point you will have been through the information session and quite likely a discovery and deposition session. The splitting of marital property and negotiating can now commence. You do not have to attend these sessions – it's your call. If you have a tendency to overreact and blurt out impetuous and rash comments, you might be well-advised to stay away and let your lawyer do his job. This is a matter for your attorney and yourself to discuss.