Changing the baby's is quite a tricky task when you are travelling and any parent will vouch for it. When you want to go out with your young one, you have to be well prepared to change diapers on the move. Especially when the dads' are made incharge of the changing, then Diaper bags for men are an ideal option. In order to change the diapers, you will need a changing station. You can use a portable changing station while going out on a trip.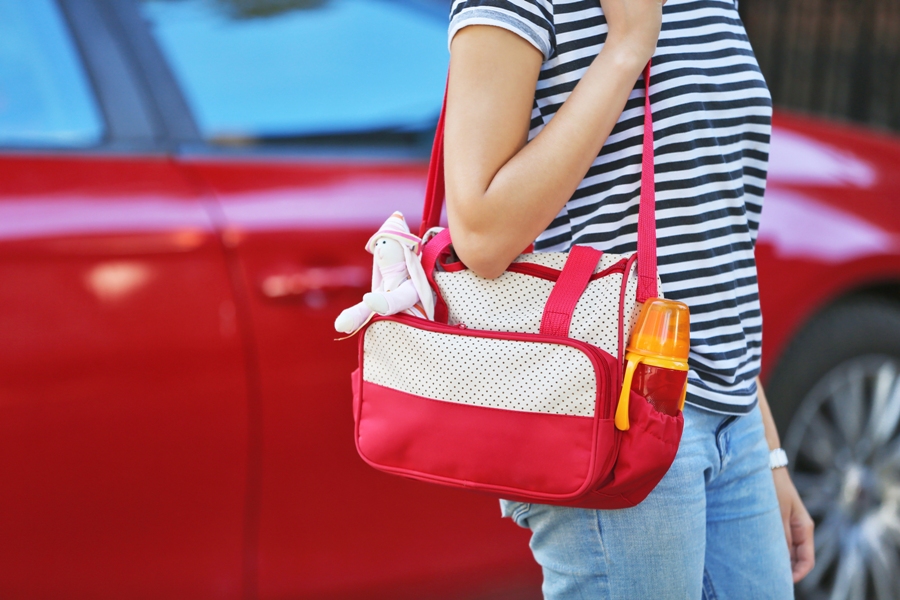 There are many differences between a changing station and a diaper bag. Diaper bags are meant for carrying diapers and changing stations are used for the purpose of changing diapers. However, both the changing station and the diaper bag are complementary to each other. Let us discuss about the main differences between a changing station and a diaper bag.
Design
Changing stations come with the following designs.
Changing station with dresser and drawer.
Open type changing station.
Dresser and changing pad combo.
Contoured changing pads.
Playpen changing stations.
Let us now see the various designs of diaper bags
Backpack Diaper bags.
Messenger style diaper bags.
Tote-style diaper bags.
Convertible diaper bags.
As can be seen above, the designs of the diaper bag and changing stations are quite different.
Utility
Some changing pads are portable and can be attached to the diaper bag. It can be used to conveniently change the diapers of the baby when you are traveling. It has compartments too where a few diapers can easily be stored. If you are going out for a short while you can just carry the changing pad without the diaper bag which is an added advantage.
Diaper bags come in various sizes. Diaper bags have separate spaces for baby essentials and parents necessities. They even have insulated pockets. Overall they are very convenient while traveling and reduce luggage. Backpack style Diaper bags for men are very popular as they leave both your hands-free to take care of the baby.
Portability
When it comes to carrying baby essentials, diaper bags are most convenient compared to changing stations. This is because of the flexible construction of diaper bag. However, portable changing pads can be attached to diaper bags while carrying both of them.
Edges
Changing stations have raised edges to hold the baby from rolling out of the changing pad. Diaper bags come with soft edges unlike the changing station raised edges.
Combo Diaper Bag and Changing Station
This is a multipurpose changing kit that is very popular. It consists of a Diaper bag with a separate wet bag to carry the soiled diapers. Waterproof sheets provide protection while changing the diapers. The diaper bag when fully open serves as a changing pad too. It is ideally suited for parents who are traveling with their young one.
Conclusion
Diaper bags and changing stations have many differences in construction, functionality, appearance etc. They are both complementary to each other for carrying and changing diapers when the baby is traveling. Diaper bags for men come in different colors as compared to the traditional bags used for carrying baby essentials. Of late combo changing kits are available that combine the storing ability of diaper bags and utility of changing the station to change the diapers while traveling.