All it takes to make wedding celebrations successful is sumptuous food arrangements. Be it a royal invitation card or lavish decor, the ultimate key to make the wedding a cherished experience is by adding a wide range of platter which is not limited to one type of cuisine. Well, this is not a scary thing, you just need to explore some unconventional food options. Let the culinary skills of your caterers serve exceptional dishes to your guests! The whole idea is to surprise them by blending their appetite with happiness.
Are you curious to explore these ideas? Well, in that case, let's take a look at 7 most unmatched dishes which you can add in the menu of your wedding buffet.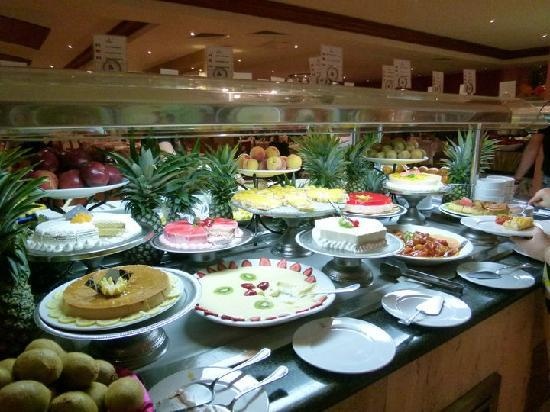 Quick Bites or Munchies to Start with
One of the best segments of wedding is when the appetisers are being served. Appetiser menu has a strength to highlight the entire event in the minds of attendees. Spaghetti with meat balls is a very innovative starter to serve to your guests. Add some delicious sauces that can be devoured by guests in one bite.
Homemade Foods' Delight
At times, the feeling of getting served the food you eat at home on regular basis with the addition of some twist in it proves to be exciting. Serve your guests, the grilled cheese points along with the dip of salsa in shooter glasses. This will certainly be a culinary experiment to mesmerize them.
Serve Breakfast Foods
Most of the people prefer to have some light food for breakfast. Serve them food like scrambled eggs, bacons and muffins etc. It will not only look unique, but also offer more options to the people who like these type of foods.
A Treat for Caffeine Lovers
Coffee desserts act as a good option to be considered in your wedding sweets' menu. Starbucks' inspired coffee dessert drink will certainly delight all your guests who are caffeine lovers.
Appetizing Shots of Soup
This is a  very creative way of serving soup to your guests. Most of the people like to have soup in the starter course rather than being served with some crunchy chicken or meat bites. Non-alcoholic drink shots are instant source of pleasure to have as a starter or even after main course. Guests will definitely welcome this treat during the wedding.
Create your Own Dessert
Try your hands on wedding catering by thinking something out of the box! Let your guests prepare their own mouth watering desserts the way they like. This option will definitely want you to let your creative juices flow while exploring this option.
Customized Pizzas or Bite Sized Pizzas
There are two ways which you can try while serving pizza to your guests. You can either go for a custom pizzas by mixing some variety of flavours or bite-sized cheesy pizzas to redefine the trends of F&B industry in terms of wedding menu!
To sum it up, wedding catering requires hard work and creativity in order to add the right food options for your guests. You should aim at leaving them awestruck by your innovative ideas! Trying something unique is not at all harmful to the wedding instead it can be wonderful. All of us need to explore a remarkable level of transition, so, why not try the same with the dishes in menu! The above stated tips will be beneficial for the upcoming home wedding of your family and relatives. You can even suggest these ideas to your friends as well.