An ever-growing number of students are planning to study abroad and owing to some misunderstanding, some of them decided to skip the big opportunity. For this reason, we should get our facts right, so we won't miss out.
Here are seven misconceptions that we need to be aware of.
1. Language is a major barrier when studying abroad:
Regardless of what our majors are, students shouldn't find it hard to study in countries with different native language. People who speak only English often limit their choices only on English-speaking countries such as UK, Australia, Canada and United States. In reality, language shouldn't be seen as an obstacle. Many universities in different countries also provide English-language classes.
2. We should study abroad only if we are rich:
In reality, the opportunity to study abroad is not given only for rich people. In fact, some colleges at home can be more expensive. Students who receive financial aids and grants could pay their education at the same level with colleges at home. Students interested in studying abroad should constantly look for scholarship programs and choose majors that they are interested in.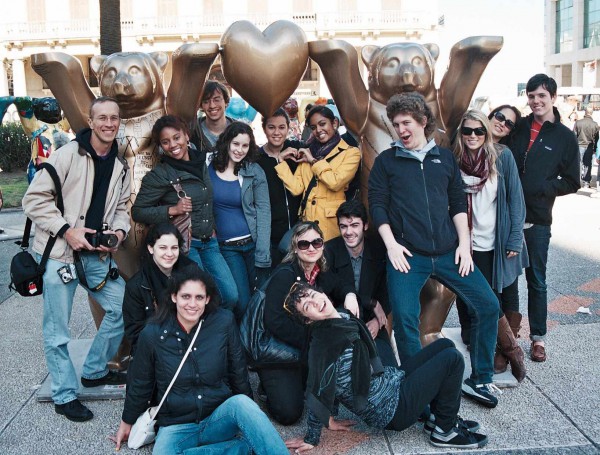 3. It takes longer to graduate when studying abroad:
In reality, many programs in foreign universities can be quite brief. Many can be completed in less than three years. As comparison, programs in local colleges could take about four years to complete. This can be achieved by choosing programs that provide classes for the whole year, without winter and summer vacations. By choosing intensive programs, it is possible to graduate sooner than usual.
4. Courses we learn won't be useful back home:
It is true in some cases that courses provided in foreign colleges are useful in their respective countries. However, by being well-informed before enrolling, it is possible to get programs that provide benefits after we go back to our home country. We should get detailed list of syllabus in every class and seek advices from local advisors. This will ensure that we will be better accepted by employers in our home country.
5. Studying abroad is unsafe:
When travelling abroad, the usual precautions should apply. Some places can be very safe without records of crime for years, while others can be rather risky. It is absurd to associate overseas countries with danger. Students should perform research and see the social condition on where their preferred foreign college is located. The local authority in the area should have guidelines that we need to follow to improve our safety.
6. Studying abroad isn't necessary for younger students:
This isn't true. Students could look for opportunities to study in foreign high schools if possible. This allows them to get better education compared to what they get in home country. It also improves their chance of getting enrolled in college at the same country when they graduate from high school.
7. Studying abroad is good only for further studies:
It is widely believed that we should study abroad only when we pursue higher education. We can study abroad simply to enjoy the unique lifestyle in foreign country.