Our workplace can be a very competitive environment and it demands us to be more productive and competitive. Because promotions and bonuses can be the only way to gain financial benefits, people are willing to do everything to get themselves noticed and promoted. In this case, they may seek to do "extra things". These may include
• Starting work an hour earlier
• Finishing work a few hours later
• Working through our lunch hour
• Eating on the run or in the car
Many people have kept this fast-paced lifestyle for years and their boss may think that their employees are doing well if they can put in nearly 60 hours each week.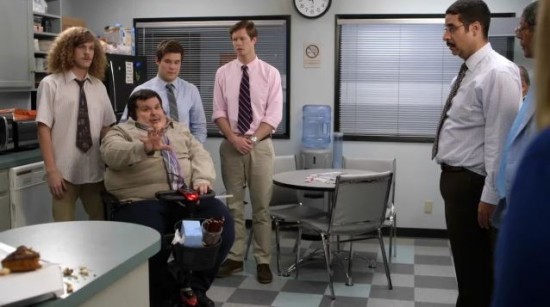 However, we may not know whether we are a top performer or simply a workaholic. Although some workaholics are peak performers themselves, there a few differences. Workaholics are usually perfectionists and these people are usually not the most efficient workers, because they pay too much attention to details. It isn't necessarily a bad thing to be a workaholic.
There's nothing wrong with trying to work hard if we are happy with our job and 100 percent committed to it. In fact, some people are lucky enough to consider their job a passion and even a form of diversion and recreation.
However, being a workaholic can be particularly dangerous for our mind and body. Some people may stay up until 1AM to deal with a project and wake up at 6AM to quickly return to their office. Such a lifestyle can burn themselves out rather easily. In reality, there are much more effective ways to use our time and energy without reducing our income. People who do this every day are borderline obsessive.
Although they absolutely love things that they do, this situation isn't sustainable. It may be necessary to change their approach or they will start to have negative view on their lives. Successful people are those who are able allocate enough time with their families.
Stress levels may rise progressively and workaholics are simply on a steady path toward mental and physical breakdown. Their happiness levels could be at all time low and their productivity may begin to suffer. Workaholics often lack efficiency, while peak performers know how to do things properly. The former are more likely to become frustrated and tired. Here are signs that we are a workaholic:
1. Poor social life:
Workaholics simply don't have the time to be with their friends, because they equate hard work with more time at office or store. They set nearly unrealistic goals and they can be hard to accomplish.
2. Poor love life:
It is our nature to be with someone who understands our sorrows and successes. Building a successful relationship requires commitment and time. It is quite unlikely for workaholics to spare their time to approach potential individuals.
3. More illness and stress:
Due to the unrealistic amount of work we do, we may ignore physical exercise and balanced diet. This could progressively degrade our health and serious implications may occur eventually.
The Author's hobbies includes playing football, video games and learning small business seo services tips and tricks