The spaces that surround us matter. Interior design and mental health are connected, studies say, and it's not too hard to imagine why. We've all experienced the different ways that different rooms can feel. A cluttered, incoherent room can make us frustrated and stressed while a soothing, comfortable, and beautiful room can make us happy and calm.
Creating a better room doesn't have to mean going to school for interior design or hiring a pricey expert. While you're certainly free to get as invested in your decor as you'd like, we're here to share a simple secret that will help you create a more beautiful space with minimal effort. It's the canvas print, and it's the wall hanging that does more.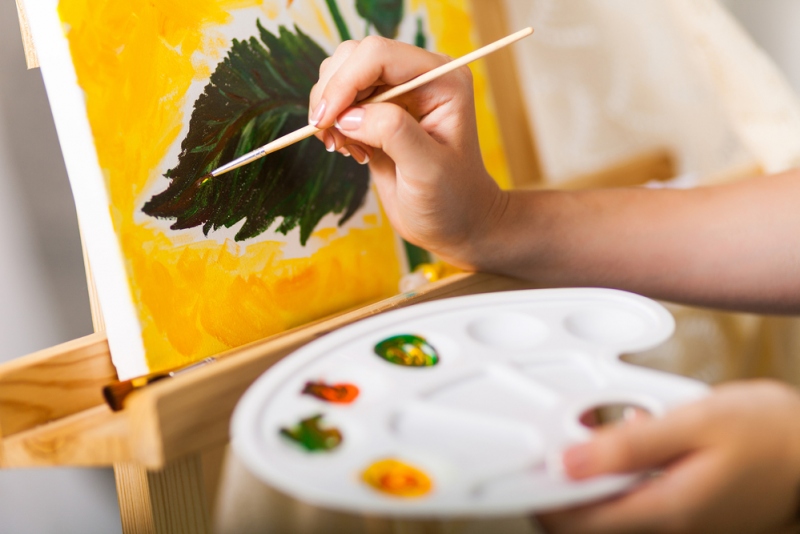 All about canvas prints
So what is a canvas print? As the name suggests, it's an image printed on canvas. But we're not talking about the loose fabric that you may be thinking of. Rolled canvas stretched onto a frame has been an art surface since the early days of painting. When you see paintings on display at museums, you're usually seeing paintings on canvas.
Canvases look great without frames, too. The three-dimensional feel of a canvas can make a piece feel sturdy and timeless. And modern canvases aren't just for paintings: they can also be printed on. This makes it possible to get a custom canvas print of just about anything. Here are a few ways that you might want to use a custom canvas print.
Create a better photograph
When we snap photos and post them to social media, we share our memories in a very transient way. That's nice, but it's not going to keep your memories on your mind in the comfort of your personal space. To do that, you'll have to do something more permanent. Social media is temporary, but art is lasting, so why not hang your photos on your wall?
You can do that with simple photo paper and frames, of course, but a more elegant option exists. Companies like Simple Canvas Prints make it easy to order a custom canvas print of a treasured photograph.
Pop art of your own
"Pop art" is the style of art that embraces mainstream popular culture, including pop stars, food, and even brand names. Its most iconic figures include the famous Andy Warhol, who made art of everything from Marilyn Monroe's famous face to the branded label of a Campbell's soup can.
A pop art print from a famous artist would be very expensive indeed, but there are plenty of ways to use custom canvas prints to create pop art of your own. Bright colors and familiar images can be the perfect choice for a comfortable personal space. Printing such creations on canvas will lend them the dignity and weight of "real" art, just as the pop art movement validated such things through the work of its famous artists.
Get abstract
Abstract art is about feeling things. In a way, it's a lot like interior design. Sure, interior design deals with things like functionality and space — but it's also about subtly changing the feel of a room through things like colors. That sort of impact is hard to measure but easy to feel, and abstract art on a custom canvas print could help you complete the feel of your room by giving you the right mix of colors and shapes.
Of course, there's not really any "wrong" way to use a custom canvas print. You just need to find the art that speaks to you and then work with a company that specializes in creating custom canvases. You'll get a beautiful piece (or multiple beautiful pieces) for your walls at an affordable price.