If you are in the market for an icemaker the main question you need to ask yourself is "what size machine do you need?". How much is your business going to use an icemaker? If you are buying a machine for an office building you will most likely be using a lot less than a restaurant or bar. For a nightclub or bar you might need a large, industrial sized icemaker with proper ice storage space. Below are a few helpful ideas to help you choose the proper machine to suit your needs: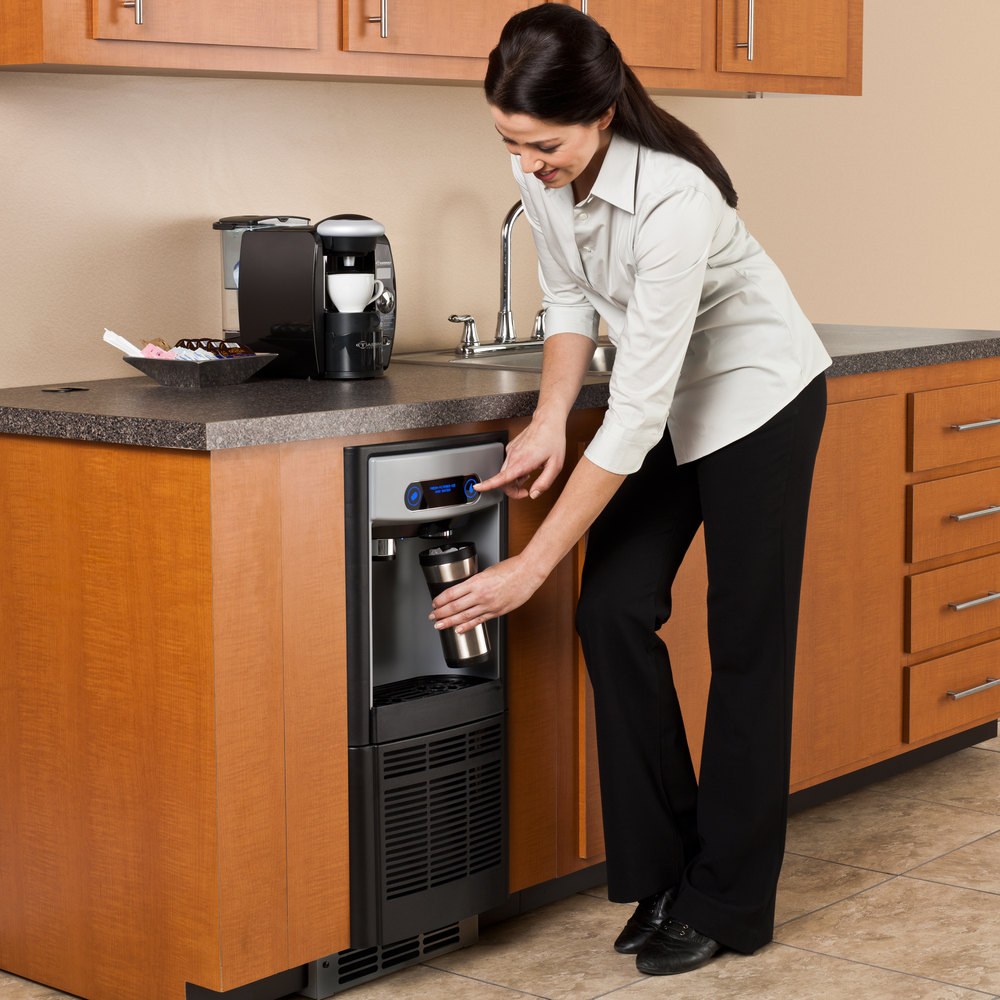 Assess your needs and decide on a machine that can yield the quantity that you expect you will need. This is the main point you should focus on when purchasing your machine.
Look at the size of machines and analyse how much available space you have for the icemaker. If you only have a small area, you will of course have to find a machine that can fit into your space.
Decide if you need a machine with ice storage. If your demand is very small, you probably do not need a machine with large amounts of ice storage.
Consult With The Pros
A great place to start is to contact a local distributor of this kind of machinery and consult with them. They are experts on fitting companies with ice machines that will work with their demand. If you have a small office with 10-15 people you can be sure that they will not try to sell you an industrial size machine that a busy, downtown nightclub would use. If they do, you should probably move on to another distributor. Go online and find out who the icemaker distributors are in your area and consult with a few different specialists.
Go With Quality And Save Yourself A Headache
Buying a quality icemaker can cost a pretty penny, but in the long run it is worth it for a business to invest in a premium machine. If you are in the hospitality business you cannot afford for equipment, such as your ice machine, to fail during peak hours of business. Therefore, putting out more upfront capital to invest in a quality machine is your best bet to ensure customer satisfaction. Listed below are some of the benefits of investing in a first-class ice machine:
Investing in reliable equipment is almost a guarantee that your operation will run smoothly on the mechanical side. If it does not, you cannot blame it on your equipment.
If you are in the hotel, restaurant, or bar business you cannot afford to have a problem with your icemaker. Customers demand ice in beverages, and for use in their hotel rooms. Getting a repairman out to fix your machine on the fly can cause major problems.
Lower quality machines will have mechanical problems that have to be fixed. Usually these kinds of repairs are not cheap and can add up to more than what you would have paid to buy a premium machine.
Follow the above tips and buy an icemaker suitable for your company's needs. Buy a quality product and save yourself a headache!