Bangalore, often called the "Silicon Valley" of India, has plenty of destinations in its vicinity to which takes you closer to the nature and rejuvenates you. The tranquillity provided by these places can unwind your anxious minds and soothe your nerves. These places also provide opportunities for adventure sports which can excite you and fill you with energy. Undoubtedly there are plenty of options for both adrenaline junkies and nature lovers near Bangalore and you can easily reach them by hiring outstation cabs in Bangalore.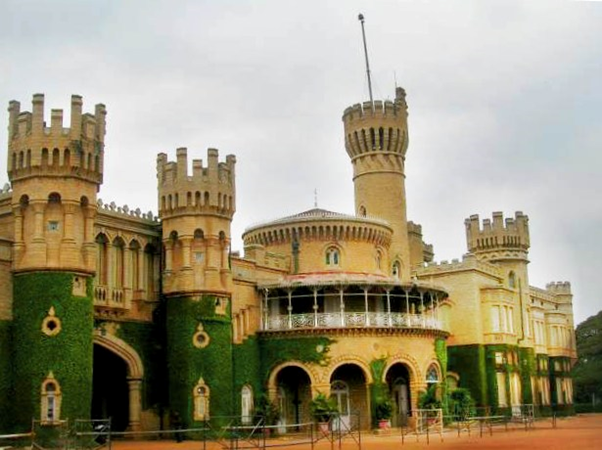 Check out these best destinations close to nature around Bangalore:
Bheemeshwari Forest: Located at a distance of 100 kms from Bangalore, it is a perfect place for the adventure seeking souls. The river Kaveri provides good opportunities for fishing and camping. The beautiful dense forests, gorges, rapids and waterfalls are best enjoyed during monsoons. You can do various activities like Kayaking, rafting, rope walking and bird watching here. Another attraction of this place is the Mahseer fish; it is known to be the largest tropical fish.
Shimoga: Mostly renowned for the 'Jog Falls', Shimoga lies at a distance of 285 kms from Bangalore. Vanaka-Abbey falls and Achankya falls are the most prominent waterfalls which lures thousands of nature lovers every year. Nearby place called Agumbe offers one of the most panoramic sunsets in the region. July to January are the best months to visit. The place is rich in flora and fauna and various elephant camps and lion safaris are organized here.
Kundremukh: It is an alluring mountain range most famous for the Kadambi waterfalls, which attracts many tourists every year. It also has various untouched natural spots in the green forests where you can have a serene time. If you love hiking, make sure to visit Gangamoola, a place from where three rivers originate.
Nandi hills: This quiet little hill station is located only at a distance of 68 kms from Bangalore. It is most suited for people who prefer spending quiet time in the natural surroundings. It also offers good sightseeing places like Bhoga Nandishwara Teple and Tipu Sultan Fort. Don't forget to visit the local restaurants and relish the food dishes cooked in typical Udupi style.
Kanakpura Nature Camp: This place is renowned for its silk. Located at a distance of 55 kms from Bangalore, it attracts the attention of people interested in artistic and crafty works. You can watch and learn from various pottery making and bee keeping industries here. Rivers Kaveri and River Arkavathy meet at this place which is a major tourist attraction. Nature lovers will love the beautiful Chunchi waterfalls which has lovely cascading water.
Chikmaglur: Lying on the naturally rich Western Ghats, Chikmaglur is known for its coffee plantations. Wildlife enthusiasts will enjoy their visit to the Bhadra wildlife sanctuary where they can spot some rare animal species. Amriteshwara temple and Veerbadra temples are a must visit for the religious visitors and history buffs. Chikmaglur is located at a comfortable distance of 243 kms from Bangalore.
Yercaud: It is located at a distance of 220 kms from Bangalore and one of the most scenic destinations in Tamil Nadu. The quiet town is surrounded by the beautiful Shevaroys Hills and is an ideal place for some peaceful and relaxing moments.  Winters are the best time to visit Yercaud because at that time the entire place gets engulfed in a surreal mist. You should also visit the famous National Orchardarium and Botanical Garden here.
To explore these wonderful locations, traveling by outstation cabs in Bangalore is the best option as it gives you flexibility and convenience. Visit Savaari.com to get best options for Bangalore car rental.