Most people want to enjoy traveling the world and seeing new sites when it's time to take a vacation. For those who consider themselves to be travelers, owning a timeshare can be a viable option. Here are a few different benefits of owning a timeshare.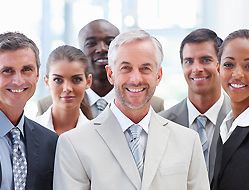 Spacious Interiors
Unlike hotels, timeshares can become a home away from home when you want to stay in a fully-equipped setting that offers more accommodations. Kitchens are often included in timeshares, making it easy to prepare your own meals without dining out. You can easily use a three or four-bedroom unit that makes it easy to bring the whole family along and have enough space. The units often include jacuzzis, hot tubs, and a fireplace to make it easy to spend more time in the setting.
Save Money
Timeshares make it possible to save money while traveling by locking in future vacation accommodations at today's prices. You can even rent it out to your family members and friends to earn extra money that can be used towards your next trip. The timeshare can even be included in your will to ensure that it's passed down to your children or loved ones.
Flexibility
You can enjoy having more flexibility when owning a timeshare by choosing when and where you want to travel with timeshare transfers that are available. It's easy to belong to an exchange that allows you to travel to other destinations by swapping units with other people from around the world. You'll also get the choice of using a smaller or larger unit depending on your needs.
Amenities
Most timeshares offer on-site amenities that will allow you to stay busy and have fun at the destination. Tennis courts, fitness centers, hot tubs, and swimming pools are available to use each day at no extra cost. Families can have fun boating, golfing, skiing, and participating in water sports, which can increase the quality of your trip. You can also be in proximity to other nearby attractions, which will make it easy to avoid traveling far to enjoy excursions or adventures that are in the local area.
Traveling the world can be easier and more enjoyable by purchasing a timeshare that will offer an extensive list of benefits. By taking advantage of a unit that you can call your own, you'll have more fun on each vacation while creating new memories.