When it comes to avoiding being a victim of crime or fraud, it pays to be informed. You may think that you will never be caught out or end up the victim of fraud but this is exactly the sort of attitude that can leave people in a bad way, exposed and losing out on a lot of money. When it comes to serious crimes like boiler room scams, there is a chance that people can lose their savings and even their homes.
This is why it is always best to be aware of what could happen to you and if you are looking to stay safe, familiarising yourself with crimes and what to look out for will always be of benefit to you and your loved ones.
Every so often, police forces around the country will try and provide information on this style of crime. Sometimes they will take action after they have received complaints about this style of crime having been committed and suffered by local residents, and sometimes they will be proactive. While boiler room scams are the common name for this type of activity, you may have heard them be referred to as:
Basically, the crime will involve someone acting as a stockbroker undertaking cold calling to offer shares that are worth nothing or very little. Of course, during the sales pitch, the value of these shares will be inflated and grossly exaggerated, leaving the customer to feel as though they are going to receive a great deal of benefits in the long run. Human nature is such that we are all on the lookout for a bargain and it is easy to see why people will be keen to find opportunities that will provide them with a massive return for their investment.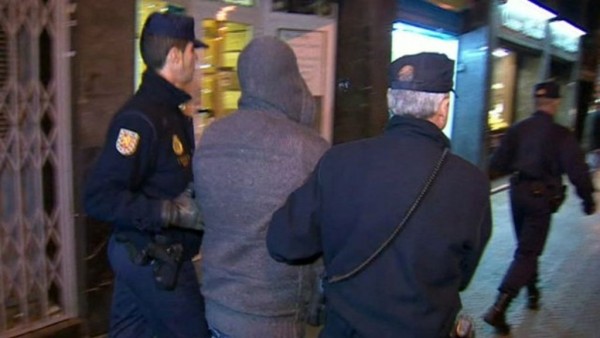 You will Hear a Deal that is too Good to be True
The fraudster will make the deal sound as enticing as possible. They will often promise research reports, discounted offers and even insider tips and information to the people that agree to snapping up the offer. The fraudster will work hard to create some form of bond with the person on the other end of the call but then they will attempt to carry out a high pressure sales strategy.
There have been many reports of people being coerced into buying shares or spending a lot more money than they initially looked to. One of the most common complaints issues about boiler room fraudsters is the level of intensity that is associated with their communications.
There is No One Set Industry Associated with Boiler Room Frauds
One of the main problems with this style of fraud is that all manner of companies and industries are cited with respect to the deals. There have been many deals offered with respect to gold, petrol, gas, oil and even major firms like Apple and Disney. The fraudsters will often also have a website backing up their claims and giving them an air or respectability.
A lot of steps have been taken to make this offering seem as enticing and as exciting as possible and it is easy to see why so many people fall for the offers. There is clearly a basic human desire to make as much money as possible but sadly this means that some people have blinkers on when it comes to thinking clearly and logically about the truth of these situations.
If you believe that you are a victim of boiler fraud, the first step you should take is to break off all communication with the fraudsters and then make sure that the crime is reported to the relevant authorities. You should also get in touch with your bank, especially if you have provided the fraudsters with your banking details. If you have received or undertaken any written communication with the fraudsters, you should collate this and provide it to the relevant authorities.
Sadly, as the majority of boiler room scams are undertaken by people from abroad, there is no current UK level of jurisdiction or schemes for compensation in place. This means that if you have invested any money into these schemes, it will likely be lost. This is why there is a need to be proactive when it comes to this style of crime and fraud.
Andrew Reilly is a freelance writer with a focus on news stories and consumer interest articles. He has been writing professionally for 9 years but has been writing for as long as he can care to remember. When Andrew isn't sat behind a laptop or researching a story, he will be found watching a gig or a game of football.