Standalone applications in business have been of two major types: transactional (including customer-facing technologies) and analytical (used by analysts and managers to make decisions). Transactional applications in the supply chain scenario may be related to customers, suppliers and other stakeholders in the manufacturing ecosystem. However, analytics is restricted to a few personnel, which may include those in partner companies.
SAP solutions are taking enterprise applications to a new level, especially for manufacturers and retailers across the world. Although "appifying" the workplace is a concept accepted by larger companies, smaller ones, such as successful startups find appifying instrumental to their initial success.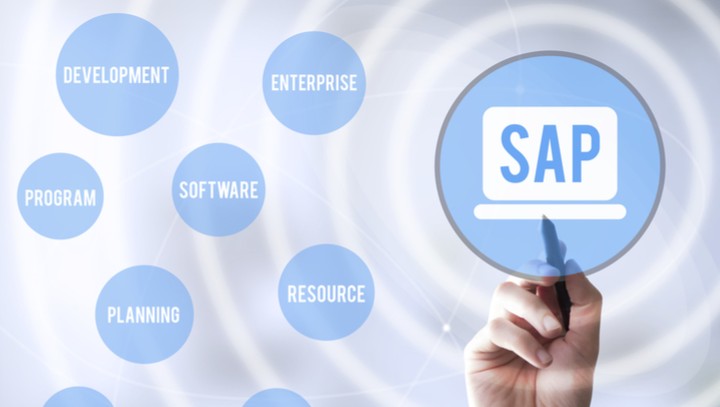 Where you might be standing now
Some companies are yet to conceive the new workplace, which will integrate processes, data, and people under a single framework. SAP CRM and S/4 HANA being combined is one such example. At a certain level, always, companies do express a need for apps for otherwise expensive processes. But it is important to note that for data to be really useful, one needs exactly what SAP is working on.
Turning dreams into reality
SAP applications in the earlier days were unable to prove useful all across the organization, as it would mostly work with managers without expertise in coding and complex statistical analysis. Moreover, it makes sense to have a simple enough interface, with the support of advanced back-end processing, which makes for a powerful tool to get work done.
Digital transformation consulting of supply chains is not just about automation and quicker turnarounds. Making sense of data is vital and that makes a central repository vital. Moreover, smaller steps in the process may each need an app, which comes with relevant functions for job roles.
Another approach is to have a customizable app for each process, which is modifiable by non-technical staff members, such as managers, for their subordinates. That way, a top-down management strategy can be implemented smoothly because of transparency. Task-master apps and analytics, both, create the much-required visibility for managers to justify their team budgets easily.
Should web apps be your choice?
Depending on the number of users, web apps is conceived as an economical option by some companies. An advantage of web apps is access to different options for using device hardware. Some companies find the ordeal of upgrading their operating systems an expensive one.
Moreover, web-based apps come with the capabilities of making your workforce mobile. That means, whether it's a crisis or a matter of discipline, workers can be communicated via mobiles and tablets, while all the data related to the company remain in sync without any fault.
Cross-device compatibility
One of the challenges companies face is bringing all hardware to the same platform. However, that is an approach slowly becoming possible with machine-readable syntaxes being introduced in all forms of hardware interaction. Digitization of devices is the main drive that needs to engulf organizations before they think about a unified approach to analytics.
What leaders swear by
The new pride of the technologically advanced business world, SAP Fiori apps are usually web-based. As they become possible to use on Android, iOS and similarly manufactured devices, communication via the cloud is something that one must wait and see: how the acceptability charts move in the digital supply chain space. When it is required, web apps can be changed into native apps (this is also referred to as hybrid apps).
SAP Fiori, which is a framework in which apps can be designed, makes the apps highly user-friendly for non-technical users in the business ecosystem. Supply chain managers can thus use IT without much training on coding and detailed analysis of the data. Prescriptive capabilities in analytical applications is finding way increasingly, as a solution must allow people to depend on data and insights without much delay.