Do you ever get the feeling like someone is watching you?
While it likely is not an individual watching you in your home or at the office, it is a person keeping an eye on all your financial movements, especially online.
In the event you get that nervous feeling from time to time, you very well might be right.
Unfortunately, countless consumers (and businesses for that matter) are the victims of identity theft on a regular basis. When it happens, it can be not only financially devastating, but also a hit to your personal and or public well-being (if you are a business owner).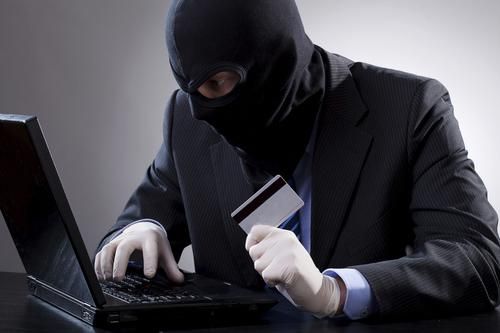 With that in mind, are you doing everything possible to stay a step ahead of identity theft?
Fight Fire with Fire
If you are under the assumption that online criminals have their eyes on you, what are you doing about it?
Hopefully, you are fighting fire with fire, making sure identity theft thieves and other such criminals are not getting the best of you.
If not, there is time to take action, but do it sooner rather than later.
Among the keys to stopping such criminals in their tracks:
Protecting your investments – Stop for a moment and think about how important your financial well-being is to your life each and every day. Without the ability to access your money, your credit cards etc. your financial health can deteriorate like that. One way to greatly reduce the odds of identity theft thieves being able to successfully strike you is having I.D. theft protection in place. You might at times feel a little overwhelmed with where to turn for help, especially given the different brands available on the market. In the end, whether deciding to go with a brand offering LifeLock services or another one for individual protection, the main thing is you have someone watching your financial back. Yes, there probably is nothing 100 percent certain in life other than taxes and death, but the right identity protection provider can make your life much better by giving you the blanket coverage you need and desire;
Being alert to dangers – Even though the right identity protection provider's job is to alert you when something is amiss regarding your financial well-being that does not mean you have zero responsibilities. Be cognizant of anything that seems out of line with your finances. Did you notice something wrong with your bank account? Are you receiving suspicious emails asking for personal identification? Does your credit card balance seem out of whack with what it should be? Those are but a few of the telltale signs that something is very likely wrong. Reviewing your personal financial information on a monthly basis doesn't take all that long to do, so don't treat it like a bad job experience. Remember, that time invested could be the difference between staying stay financially and becoming a victim;
Not tipping your hand – Finally, don't give the identity theft thief any help in trying to make your financial life miserable, especially since he or she is typically a proven pro as it is. From your online footprints to not leaving credit or debit cards, Social Security cards, checking account information etc. sitting around in public, be as careful as can be. With summer in full swing, many Americans are traveling, hitting their favorite destination spots. As a result, identity theft thieves and other such online criminals have more opportunities to ruin one's financial well-being. Be sure to not only avoid letting pertinent financial information sitting around when you are away from home, but also shred any pertinent receipts etc. Yes, it involves a few extra minutes of your time, but would you rather end up falling prey to an I.D. theft thief?
Yes, you can do just about everything possible and still feel like it is not enough.
That said the alternative is not very appealing.
In your attempts to stay a step ahead of identity theft thieves, be sure to cover all your bases, including having the right I.D. theft protection plan surrounding you.
With all you have to lose financially with one successful identity theft strike, it is imperative that you give yourself a fighting chance.