What home renovations increase its value? How can you get a good return on investment in the updates you make? Let's look at ways to renovate your home that will boost its value and make it easier to sell if you put it on the market.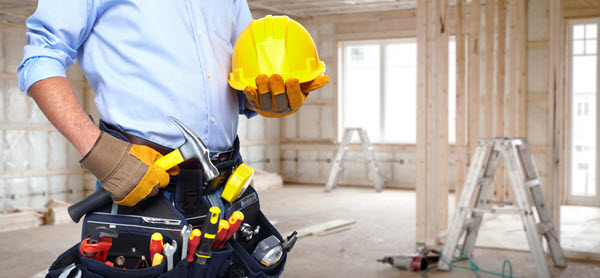 6 Home Renovations with the Best Returns
The key to higher ROI on updates is to spend wisely and opt for moderate quality rather than high-end renovations that most buyers aren't willing to pay extra for.
1. Your "Outdoor Room"
That's the name Cathy Morrisey of the Reno Chick website calls the yard and garden. Her reasoning is clear, "If you can't get [prospective buyers] in the first 10 seconds, if you can't make a good impression, you will never have a chance." Curb appeal is essential. Tear out overgrown shrubs that make your home look older and smaller. Replace them with trim, flowering plants, well-pruned trees and freshly mowed grass. This is a cheap yet very effective way to spruce up your home and its value.
2. The Front Door
This might surprise sellers, but if you've house hunted in the past, you'll agree. When buyers approach a front door that needs a facelift, they're turned off immediately. Choose a moderately priced but attractive replacement door. A 2016 Cost vs Value report from Remodeling Magazine shows a new front door has a return of up to 91 percent, one of the highest ROIs of any update.
3. The Garage Door
The outstanding 91 percent return on a new front door is matched by the ROI of a replacement garage door, per the Cost vs Value report. An attractive garage door improves curb appeal. Consider that a door facing the road might account for 30 percent of the home's front, so it needs to be in good condition and visually compatible with your home's siding.
Before we move indoors, keep in mind a study reported on by New Zealand magazine Stuff. It covered the ROI of 300 home renovation projects and found that twelve of the top 15 projects boosting home value were exterior. Other worthwhile updates to the outside of your home are cleaning the cladding or replacing it if it is in very poor condition and installing affordable replacement windows.
4. Timber Floors
Natural timber flooring has a warmth and timeless visual appeal that is unmatched. This is another update that, according to Bankrate, has a 91 percent return when moderately priced flooring is used. If you have the DIY skills to install it yourself, then your return will exceed 100 percent of cost. If your home already boasts timber floors, refinishing them rather than replacing them brings a fabulous return. For homes in lower price ranges, new laminate flooring is an affordable alternative to natural timber floors. Laminate is an easy DIY install in most rooms.
5. Attic Insulation
If you had 20 guesses on the #1 ROI home update, would you choose attic insulation? Few would, but that's what studies show. This inexpensive renovation returns 95-110 percent of investment. To get the best bang for the bucks you spend on insulation, install it a year in advance of selling your home. Then, list the update in the sales information, and have "before" and "after" electric bills available that show how significantly the insulation is lowering your energy use, because people like eco-friendly homes, and costs, because love homes that are cheap to operate!
6. The Kitchen (and Baths) – with a Caveat
The value of updating the kitchen prior to selling your home is hotly debated. Australian real estate group REA says kitchen renovation, "is a sure winner." Dana Dratch of Bankrate is in the other corner and says, "Kitchens don't make the top six. Neither did bathroom remodels." So, which one is right? Turns out they both are, sort of. The key is this: A modestly priced renovation of the kitchen or bathroom has an ROI of about 83 percent, a figure that is on the rise over the last few years. A major remodel of these rooms will bring less than 65 percent in return, and that figure is dropping.
Pick your Projects for the Next Owner
If boosting your home's value to increase the sale price is your goal, then update with the buyer in mind. For example, don't install your "dream kitchen" and expect anyone to pay $75,000 more for your home. Put your personal desire for the perfect home on hold until you've settled into a house you plan to inhabit long-term.