Debt consolidation involves sending your debt payment to a third party agency who will be responsible of distributing the payment to each respective creditor. Debt consolidation companies make money by taking a percentage of the interest you pay to the creditor. The following are 6 advantages of debt consolidation.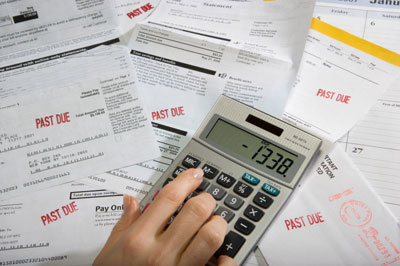 1. Combine Multiple Debts into a Single Payment
It can be difficult to keep track of all the bills you owe. Forgetting to pay the bill by just 1 – 2 times can cause significant harm to your credit score. More interests will be added to your account and accrue to a higher debt. Debt consolidation will combine all your debts into a single loan so that you only make one payment. For example, instead of paying off 6 credit cards, debt consolidation allows you to only pay off a single loan. Debt consolidation enables you to easily manage the monthly payment.
2. Helps You to Pay Your Bill by Deadlines
When you have many debt accounts, it is difficult to decide which account to pay off first. It is not easy to remember all the deadlines for your accounts. When all your debts are consolidated into a single account, you only have one deadline to meet.
3. Organize Your Bills so that It is Easier to Pay
It makes everything more organized as you are now making repayment based on a structured payment schedule. Whenever you have any extra money, you can simply deposit it into this debt
account.
4. Reduce Interest Rates
The majority of the people that have debt problems usually max out their credit cards. Debt consolidation will help you to save money by reducing the interest rate. With lesser interest rate, the monthly payment amount is also reduced. This will make it easier for your to repay your debt on time every month.
5. Improve Credit Rating
Debt consolidation can help you to improve your credit rating. When you are constantly late in making payment, your credit score will drop. If you always repay the debt on time after the debt consolidation, you will be able to rebuild your credit score within a short period. The credit report is an important document that creditor will refer when you are taking out a mortgage or car loan.
6. Relieve Your Stress
Debt consolidation services can relieve you from the stress of having to manage to pay all your debts on time. Debt is the leading factor that cause people to suffer from stress. Stress can prevent you from carrying out your normal routine. By consolidating the loan, you can have a peace of mind and stop worrying about not being able to pay the debt.
Conclusion
In conclusion, debt consolidation will help you to stay on top of your finance for long term if you don't relapse back into your bad habits. You must not continue to take on new loans until all your debts have been settled. You must now focus on clearing your debt rather than borrowing more loans.