Lifestyle defines our values and attitudes as a group or person. Many of us are used to certain lifestyle that we know from birth. Our family, friends, work and media shape the lifestyle we live. Many of us don't have the opportunity to be exposed to different things and they don't develop new habits for the rest of their lives. This could be risky for people who have adverse or unhealthy lifestyle and shut themselves off to things that can improve their lives. Fortunately, there are ways we can do to break the bad habit and it is possible for us to live a much better life. Here are things we can do to achieve healthier lifestyle: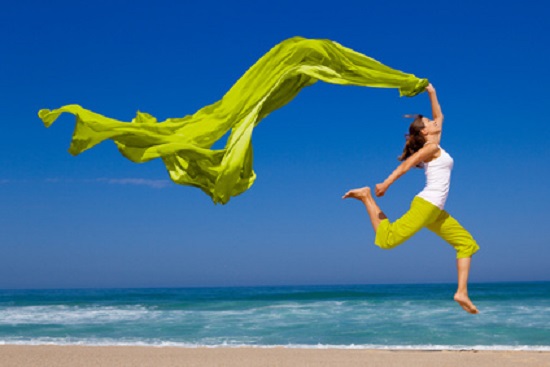 Improve our mind: This can't be overemphasized, but there's a significant importance in having an improved and open mindset. However, the change should come from within and we need to know how we can do this. Good lifestyle can be cultivated by self discipline. Many of us want to improve our lives but we are reluctant to do that because we tell ourselves that this can't be done. It is nearly impossible to live a different life without self discipline. We could write our daily goals and make a strong commitment to ourselves.
Begin a starting point: It is a bad idea to downplay our achievement and we could do this because we don't have a definite starting point to allow us appreciate good results we have. As an example, if we want to be healthier and lose some weight, it is a good idea to weight ourselves today, so we will know what we should achieve in one or two months in the future. This should also apply with our other health related goals and we will be surprised how far we have come by the end of the year. Any change could be considered as a radical change and we should know how effective it is.
Boost energy level: The key to self happiness and self esteem is feeling completely energetic. So, we should take steps to keep our energy high. Even a quick 10-minute exercise every three hours could boost our mood and energy level. Lack of energy is actually contagious. We will help people around us feel more energetic, if we act and feel energetic. Our mind could also affect our physical fitness, so it is important to be careful of what we watch and read. It is our sole responsibility to know what should enter our body. Listen to good music and get enough sleep to make ourselves feel energetic.
Watch our entry points: Eyes and ears are our primary points, so we should control what comes in. Our life can be shaped by what we watch, read and listen. It is the time to ignore all the junk information on TV. Alternatively, we could subscribe to lifestyle blogs and read healthy tips.
Live a healthy lifestyle the easy way: It is actually better to purchase an expensive, more durable car that won't require major repair for the next eight years. This will help us to buy healthier and pay fees for the gym. Many prefer to have more mediocre car that needs to be services almost enough month and in just a few years, the overall cost will equal to buying a durable car.