It's the 21st century and there's a need to carry bags because of the amount of stuff one needs on the go – be it a man or a woman. With the summer trends polling in, fabulous news show how men can carry messenger bags to work, school, travel, and even carry convertible messenger bags to accomplish two goals by one step. Here's how men can wear messenger bags this summer: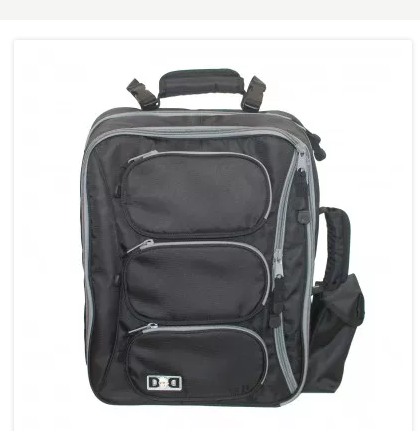 Let your fashionable sense speak for you with a leather bag in your hand as you step out for work. Leather bags exude style, class and elegance. The inside compartments separates the different tools it carries, and it has the perfect space to fit in laptops and files, without making it look too large or too small.
Sport a casual look by completing the outfit with a satchel messenger bag. Optimum for college use and easy to carry, the messenger bag can accommodate all the necessary items that one needs before heading out. The adjustable strap makes it convenient to utilize. Made out of varieties of fabric, one can pick and choose to their liking.
Ultimate Convertible Messenger Bag
The must of this summer season is the convertible messenger bag. For all the men who have to switch from college backpack to office messenger bag, the transition has become easy with this multipurpose convertible messenger bag.
Without any extra effort in carrying two bags, or transferring items from one to the other all day long, men can now carry a messenger bag to meet all requirements. What's more, it looks fantastic in all alternatives, never appearing out-of-place. The convertible messenger bag can also save up money. Options of buying a bag with different fabrics inside out are also available in the market.
Convertible Messenger Bag for Travel and Safety
Technology has reached new heights making travelling this season a lot more easier. For all weekend trips, the messenger bag now converts to tote bag, man purse or a crossbody. Another innovation is turning the messenger bag into a bulletproof safety gear for protection against odds.
With the heavy craze of video games, it's about time that the boys out there get a bag that fulfills all their dreams. You can now carry your gaming console in your messenger bag, especially designed for the same purpose, without the bag looking ugly. Not only does a gaming messenger bag offer protection to the console from outside damage and exterior factors like rain, it also looks stylish enough to be carried on the go. Easy-to-carry gaming consoles can be moved around to friends' places, or other cities entirely so that a man never has to miss out on his video game addiction. The Playstation Messenger Bag has a main compartment, a zipped pocket and an adjustable strap. It has the same finish as that of a Playstation console.
The latest summer trends of ways to carry a messenger bag might sound whacky and whimsical, but they are all the funky and trendy, and their utility is high. Convertible messenger bags reach the peek with their abilities to transform shapes and structure and bring pure immense glory.