Most of us can't wait to get to college. The freedom and independence call to us like a siren song. We envy the college students and dream of living like an adult along with making a future for ourselves.
However, when many high school graduates actually step foot on campus, they are greeted with a sort of culture shock. No doubt, the environment of a college is very different from high school.
What don't help are the myths that surround college life. For example, many high school students may think of Greek organizations as groups of privileged students. They may also feel that such sororities and fraternities don't pay much attention to academics. However, the truth is that most of the organizations are actually very much focused on getting good grades and graduating on time.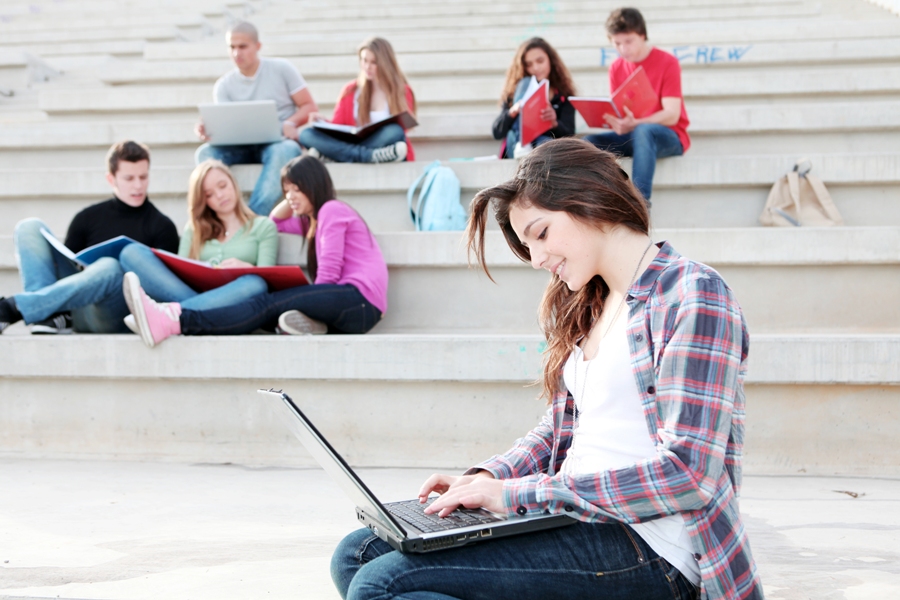 Read on below for a few more home truths that may help you out in adjusting to college life:
You'll Have The Good And The Bad
College life would hopefully introduce you to real life, in a way. You'd experience some beautiful moments, and also some truly ugly ones. Sometimes, both kinds of experiences are tied together.
For instance, you may quickly make friends, or even stay with your old group. However, these may or may not be positive steps. Everyone has different priorities, and these come out when you're in college. You may find yourself drifting away from an old friend, or be shocked to discover a new friend backstabbing you out of the blue.
On another note, you may sorely miss your family back home. Some students even consider transferring to a college near their childhood home in order to deal with this. Eventually, however, you may end up loving your personal development when you cut yourself from the apron strings.
The way to go here is to really reach out and make the best of your opportunities. There are so many chances for networking, making connections, and furthering yourself in college. While there may be shockers on the way, they may be available and even teach you something.
You Would Be Homesick
Touching on this concept in the first point doesn't really do justice to it. You may be old enough to drive and vote, but this may be the first time you're living away from home.
If you don't technically have any family back home, you are likely to miss your old routine, your friends, or even your pets. What's even worse is that they would seem to have moved on without you when you do go back during semester break.
The homesickness is not likely to kick in at the beginning. You may get caught up in the difficulty of classes, getting to know people, attending parties, etc. Hence, the thought of home may only strike a punch when you're by yourself at night, or after a few weeks.
When you get used to college life, you would appreciate home life all the more. This doesn't necessarily mean that you want to go back to the old life and the old you. You've probably come too far for that. However, the pile of responsibilities on you, such as laundry, dishes, or even struggling with your emotions, can be too much at times.
When this happens, feel free to be sad or vent to a trusted friend. It's absolutely normal to miss your home, no matter how old you are. Plus, this is all the more reason for making sure you keep in touch with your loved ones. Don't wait until they call. Set up a time for calls, Skype sessions, and make use of those Whatsapp groups to share your new life!
Keep Busy
One way to ensure you get the most out of college is to keep working. There's no dearth of work; you'll have assignments, quizzes, exams, reading…and that's just the academics.
Be sure to focus on things other than studies as well. Join several clubs and societies; get a feel of what you really enjoy. If you already have some sort of talent or skill, look around for ways to develop and showcase it. This could be acting, writing, singing, or playing an instrument.
Other than this, keep your social life alive. Talk to your batchmates, your juniors, senior, and especially your professors. You would be surprised at how willing most instructors and professors are to simply chat with students. Conversations like these would help you gain a lot of wisdom and insight. Not to mention that these connections could come in handy when you're in the real world.
You May Not Have Privacy
It's very difficult to be active in college and also have alone time when you need it. You would meet people you know everywhere you turn if you're social enough. So if you're a loner by nature, try to keep your friends few and close, or try to branch yourself out.
However, if you simply crave some privacy every now and then, you would have to carve it out. For instance, if you want a quiet shower, get up before everyone else does. Reserve a personal study table at the library when you have some tough exams coming up. Get used to locking up your personal things, because roommates can be confused about boundaries.
Count On Yourself
Whether it's getting a ride after a party or taking care of yourself when you're sick, don't look to other people. Even if someone hangs out with you all day, they aren't going to pamper you when you have a fever. The best way to work in college is not to hold high expectations. If you have a caring roommate or best friend who'd got you back in all situations, you're one of the lucky few.
In any case, remember that you're entering adult life now. Hence, you have to be the adult in your life. You are the one who needs to remind yourself of tests, pick up your trash, etc. You may count on your friends and family for moral support, but you'd have to learn the partial stuff on way or another.
Wrap-Up…
College is not just about having a bigger space, larger classes, more diversity, or even living away from home. It's also about how you are perceived as one face in a crowd, and almost completely responsible for yourself. You may even feel yourself changing as a person. If you're prepared for this change, however, you can go much further in college much more quickly.
About Writer: All you have to do is ask Alison Cerys "Would you do my essay for me?", and relax. She'd take care of the job in next to no time.