Remodeling all or part of your home is one of the most exciting, rewarding and also anxiety-provoking things you can ever do. So when your contractor signals that it's time to schedule that final walk through the cards are on the table. The final walkthrough should be easy because you're making sure along the way that everything is done right, but here are 5 tips to ensure this last part of the process is a success.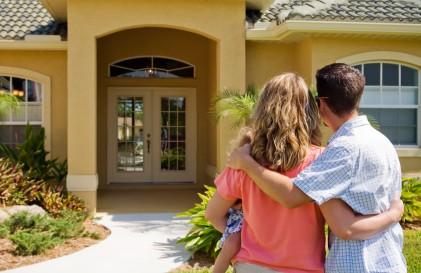 1. Have a plan
You worked with your contractor meticulously to plan your project. You carefully calculated designs and picked materials until you were ready to never look at a tile, paint chip, countertop, fixture, appliance or wood plank ever again. So walking through with the person who brought it all to life must be another step-by-step and carefully thought out process. This is the punch list of all punch lists. Be sure to plan on reviewing the entirety of the program starting from one end to another. The Franklin Design team would suggest a plan that leads you from one aspect of the project to another, end-to-end. Depending upon the scope of the work you have had done you can determine how best to begin.
Tip: Bring your "before" photos for side-by-side comparisons. Having photos can be an asset to look not only at what's in front of you with your contractor, but also against the plans, to confirm that your contracts were met.
2. Go over how everything works
You may have picked out each element, but now you are the one who will be controlling the space once the contractor has left. From light switches to more involved appliances like stoves, dishwashers, refrigerators or HVAC units, placements of new electrical outlets, and product maintenance know where it is and how it works.
Of course, you want the most life out of each home enhancement. Take some time to walk through and confirm settings, which circuit breakers match to each appliance or room (if not already labeled, take your marker and do so now). Confirm that you have received all instruction manuals. This is also a great time to designate a space where you will keep them, along with a running list of each item's type, brand, model number and serial number on one running household document.
Tip: Be sure to complete all product warranties and submit to the manufacturer promptly. Many of these can be completed online so you can be sure that your information has been received and recorded.
3. Check functionality on everything
You've just toured the work and know how it's all supposed to work, so now you need to ensure that it does! Click each light switch on and off. Check power to each outlet. If the room has plumbing, turn each of the knobs. Hot water should come out of the left knob, cold water comes out of the right. If you have remodeled a shower, the water should respond quickly to your turning for the water to come out of the showerhead versus the faucet, and react equally as fast when the opposite.
Speaking of the showerhead, was it installed high enough? With the water off, walk in and stand under it. Flush the toilet to ensure no leaks, no whistles, and no sustained water flow. If there is gas, it's very important to check the fastenings on the pipes. Make sure they're properly tightened to prevent any leaks. If you've remodeled a kitchen with a disposal, make sure it's not only working, but also is wired to the proper switch. Open and close every cabinet to make sure none of them scrape against the ceiling, a neighboring appliance or other fixture. Check all door frames, doorknobs and saddles that they are at leveled and don't wobble. For shelves or closets, make sure that shelves or rods are level and placed as planned.
Lastly, confirm that all caulking was done properly including no holes between the surface and the wall. Be sure that you're thorough in this process – just because you didn't work directly on the electrical doesn't mean you should bypass checking outlets or light switches.
Tip: Bring a nightlight to check that each outlet works. You can also get very inexpensive (usually less than $10) outlet fault indicators at your local lumberyard or hardware store, which will indicate whether the outlet is wired properly or not.
4. Write your final punch list and clarify warranties
Because you've been in direct partnership with your designer, the final walkthrough should only reveal minor adjustments, if any. We want to deliver customers the project as promised just as much as you are expecting a project completed to spec, on time, and to budget.
Record any items that require follow-up attention, schedule when they will be managed, and when your final-final walkthrough will be completed to confirm each was updated satisfactorily and in agreement with your contract.
While you've already collected manuals and registered for any product warranties, be sure you fully understand guarantees on the workmanship. Does your contractor provide follow-up services for a term by project or the project as a whole? Is there a separate call center for maintenance or do you connect directly to your project lead?
Tip: Your room-by-room approach will help ensure that nothing is missed during this final review.
5. It's your space, take ownership of it
From flooring upgrades to kitchen remodeling, bathroom renovations to rooftops, the contractor was a partner in taking your space from what it was to what you wanted or potentially needed it to be. And now, it's your space.
Confirm that during the final walkthrough that all contractor tools, tapes, pencil marks, ladders, toolboxes, packaging and other materials have been removed. It helps when space is swept or washed clean for you to see that no stray nails, screws or other parts have been left behind. Do not replace any wall hangings, rugs or other materials until everything has been squared off by all parties as final.
Tip: Once everything has been completed to your satisfaction, you are done! Enjoy the improvements to your home for years to come.