Dallas is known for the Texas State Fair, Big Tex, a 55-foot impressive statue, stockyards, cowboys, many barbecue joints, and of course professional golfing events. And with 200 scenic courses between Dallas and the city of Fort Worth, you may be interested in some match play in one of the golf courses in Dallas, Texas. Match play is a neck-to-neck competition with more elaborate strategies than stroke play. On every hole, you should know your contender's position as well as your own. Accordingly, plan your shots on the course. In match play, you need to contend hole by hole, and if you win the maximum holes, you win the match. How to succeed? Here are five tips to help you play like a pro: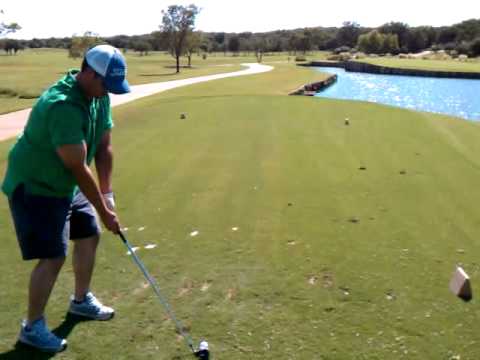 Learn the Winning Rules
In a typical match, you get to play 18 holes, but this is not always the case in match play. As far as match play is concerned, a golfer can end it in less than 18 holes if he is ahead by more holes than what remains to be played. In such a situation, you'll score as per the number of holes won and lost. If golfer A is up by four holes after the fifteenth hole is played, the match will end as there are just three holes left to be played. This means golfer B will fail to catch up, and in this situation, player A is the winner.
Play Seriously from the Start
Some golfers tend to be a little casual when playing the initial holes of a match. Many of them think that there is enough time to try hard and play seriously later in the game. This is a wrong approach because you should play the first hole as earnestly as the last one. A good start will, in fact, put some pressure on your opponent. Professional golfers are serious about the match right from the beginning. Their game is usually characterized by little conversation or socializing on the first few holes.
Know the Golf Course
In match play, the course is your main contender, and therefore, you must know its condition before playing. Take some time out to practice putting shots before the round of the game. It'll benefit you in terms of green speed. As a golfer walks his way through the holes, he must focus on the position of the flags on the approaching holes. Pay more attention on how your golf ball and that of your opponent's behave while landing on the ground. It will give you a fair knowledge of the hardness of the greens and fairways. It will affect how you choose your club both on the green and off tee.
Keep Your Patience
You must try to overcome the desire to follow a poor shot with an outstanding recovery. In the same way, a bad hole with a good hole. Instead, be smart to play safely until you are in form, and then hit some good shots. You need to be extremely patient, especially on the tee, once you have hit a drive outside the bounds. This is where many players make a mistake of teeing up the second golf ball fast even when it's their opponent's turn to play. Back off and let your opponent hit the shot. Give yourself some time, stay cool, and finally when you are composed, tee up the second ball.
Learn When You May Face a Penalty
There is a difference between match play and stroke-play penalties. As far as stroke play is concerned, a typical penalty means two strokes. However, in match play, general penalty signifies losing a hole.
While challenging your opponent in a golf course in Dallas (Texas) or any other US state, perfect your match play with practice and patience. Know the course conditions, and try hard from the beginning.